Check out these products as seen in the September 2021 issue.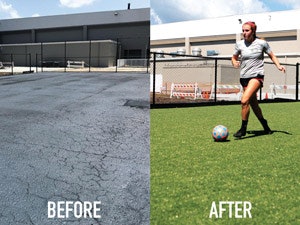 Ultra Base Systems
Ultra Base Systems has created a system to take unusable spaces and easily convert them into state-of-the-art athletic facilities capable of supporting sports such as soccer, football, baseball, lacrosse and beyond. Headquartered in St. Petersburg, Fla., Ultra Base Systems' products are all made from recycled and recyclable post-industrial scrap material.
www.ultrabasesystems.com
[email protected]
(727) 391-9009
---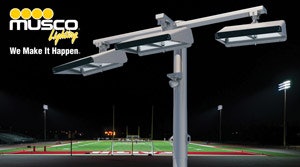 Musco Sports Lighting
Musco's Total Light Control for LED system is the cost-effective solution of choice for LED retrofits at sports fields across the country. When it comes to retrofits, just swapping out old lights one-to-one with new LED fixtures won't deliver the light levels or performance that facility operators need. TLC for LED includes new cross arms for structural reliability, patented glare and spill control, and a long-term parts-and-labor warranty.
www.musco.com
[email protected]
(800) 825-6030
---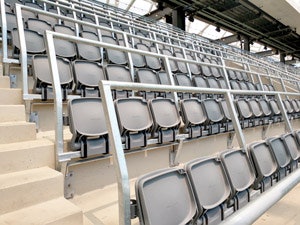 Trex Commercial Products
Trex Commercial Products' innovative Seating Rail System creates an electric stadium atmosphere for avid sports fans. The angled frame creates a comfortable lean rail for standing supporters, while integrated, slim-profile seating allows fans to sit comfortably. The Seating Rail System is available in multiple frame styles, finishes, and mounting and seating options. Railing heights are customizable, and systems can be adapted to accommodate steep rakes.
www.trexcommercial.com
[email protected]
(877) 215-7245
---
RELATED: Fiber, Infill, Shock Pad Upgrades Spur Synthetic Turf Use
---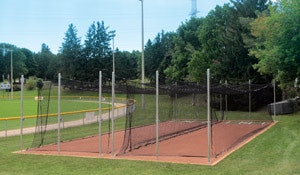 Beacon Athletics
Beacon TUFFframe outdoor batting cages are built with the toughest frames, which is crucial for performance and durability. Beacon's Elite cage has only three poles on each end and no side poles, virtually eliminating ricochet. Plus, Beacon's removable winch system gives users easy raising, lowering and on-the-fly tensioning of the net right from the ground.
www.beaconathletics.com
[email protected]
(800) 747-5985
---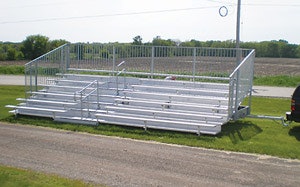 Kay Park Recreation
Kay Park Speedy Bleachers give spectators more space to spread out at events, and are easily towed between venues as needed. Highway-towable, hydraulic-folding Speedy Bleachers are easily operated by one person and can be set up within minutes. Speedy Bleachers come in a variety of sizes — from seven to 10 rows high, and 27 to 45 feet long — to meet various crowd size needs. Heavy-duty galvanized steel and aluminum construction ensure Speedy Bleachers can withstand all weather conditions. Equipped to meet safety codes, versatile Speedy Bleachers will serve fans for years.
www.kaypark.com
[email protected]
(800) 553-2476
---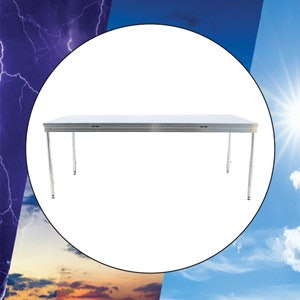 Staging Concepts
The Clima-Core Platform is a single-sided, weather-resistant platform specifically designed for outdoor installations, making it ideal for outdoor sports venues. It is strong and durable, with the added benefit of being able to withstand the natural elements of the outdoors, such as hot or cold temperatures. The Clima-Core is water-resistant and will not rot, swell, warp or absorb moisture. It is designed to function with all of Staging Concepts' supports.
www.stagingconcepts.com
[email protected]
(763) 533-2094
---
RELATED: Find more solutions for your facility in the Buyers Guide
---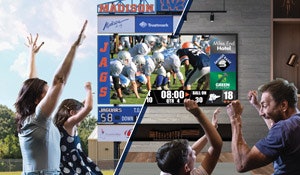 Daktronics
Big Stream from Daktronics will help keep school spirit soaring by taking the game to the fans. Give them the same experience they'd have in the stands by connecting your web stream to your Daktronics display, which can provide live video, game stats, trivia and player highlights directly to fans. Whether you have a Daktronics video board, scoreboard or both, Big Stream brings the big screen to the TV or computer screen.
www.daktronics.com
[email protected]
(800) 325-8766
---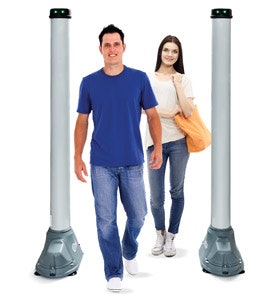 CEIA USA
CEIA USA weapons-detection and screening systems take the guesswork out of security screening. Incorporating the latest in threat-detection technology, CEIA sets the standard for safety, convenience and accuracy. The new CEIA OPENGATE quickly and automatically screens guests' backpacks and bags. Featuring high throughput and near-zero nuisance alarms, OPENGATE is designed to detect handguns and mass-casualty threats, such as high-caliber assault weapons and IEDs. At only 25 pounds, it is easy to relocate and installs in less than one minute for indoor and outdoor operations.
www.ceia-usa.com
[email protected]
(833) 224-2342
---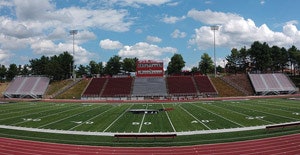 Keystone Purchasing Network
Turnkey athletic installation or renovation can be completed under KPN athletic fields (FieldTurf), tracks and courts contracts. Stadiums can be furnished with bleachers, grandstands, press boxes and benches by GT Grandstands. Clients minimize project costs with KPN and work with vetted, experienced manufacturers and builders. "We are extremely satisfied with our KPN experience," says school superintendent Sue Bruno. "We highly recommend it to others and look forward to using it again."
www.thekpn.org
[email protected]
(888) 490-3182
---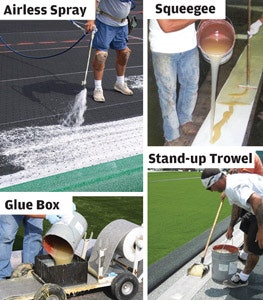 NORDOT® Adhesives by Synthetic Surfaces Inc.
All NORDOT® Adhesives can be used year-round in subfreezing cold to intense desert heat. NORDOT® airless spray adhesives are used to install large areas of turf fast and efficiently. NORDOT® Adhesives are one-part solvent-based moisture-cured urethanes with a 48-year history of dependable athletic field installations for professional sports and other outdoor sports surfaces on all levels. The NORDOT® brand name focuses on ease of use, superior grab, outstanding water-resistance and long-term durability in all types of climates worldwide.
www.nordot.com
[email protected]
(908) 233-6803
---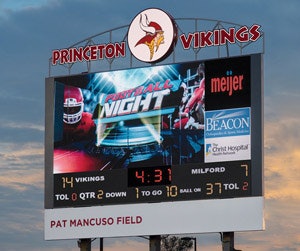 Watchfire
Watchfire engineers and manufactures premier video scoreboards that last. In business since 1932, Watchfire factory-calibrates for both color and brightness to ensure fans, athletes and advertisers enjoy brilliant, accurate colors. High-contrast LEDs and wide viewing angles provide great viewing from every seat. From stadiums to recreation centers, Watchfire scoreboards, video walls, ribbons and entrance signs are ideal for renovations or new construction.
www.watchfiresigns.com
[email protected]
(800) 900-7517
---
These products originally appeared in the September 2021 issue of Athletic Business, a free magazine for professionals in the athletic, fitness and recreation industry. Click here to subscribe.