HOK senior principal Susan Klumpp discusses the environmentally conscious design strategy for Nationals Park in Washington, D.C..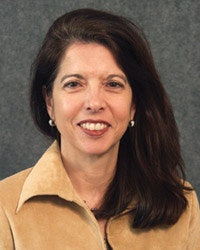 As a senior principal at architecture firm HOK Inc., Susan Klumpp takes the lead on most things LEED®. Having recently achieved the status of LEED (Leadership in Energy and Environmental Design) Accredited Professional through the U.S. Green Building Council, Klumpp is now lending her expertise in the role of project manager to a building unlike any other in her 21-year HOK portfolio. Nationals Park in Washington, D.C., the future home of Major League Baseball's Washington Nationals, is loaded with environmentally friendly features ranging from high-efficiency field lighting (with a projected 21 percent energy savings) to low-flow toilets (contributing to an estimated annual water savings of 10 million gallons). If all goes according to plan, the park will become the first professional sports venue in the United States to receive LEED certification. Paul Steinbach asked Klumpp to explain the conversion of this onetime brownfield into a green yard.
Q: What makes this open-air sports stadium an ideal candidate for environmentally conscious design? A: Things happen in a ballpark, particularly one as large as 1.1 million square feet, that don't happen anywhere else. You have 41,000 people eating peanuts, for example, so all of those peanut shells are clogging up waterlines. One of the features of this park that has gotten the most attention is its filtration system. Six 40-by-20-foot sand filters will screen peanut shells, hotdog remnants and other organic debris from both runoff water and the water used to periodically wash down the stadium - before it goes back out into nature.
Q: Which green elements are fans most likely to notice? A: We've specified green roofs over the parking structure and concessions areas beyond the outfield, and many fans will be able to see that particular strategy from their seats. Tiny drought-resistant sedum plants will take over the roofs and minimize heat gain.
Q: Would you agree that the site's reserved parking for fuel-efficient vehicles and car pools seems like an affordable green strategy that any existing stadium can implement? A: Absolutely. However, most other strategies work best if they're included in the design from the start.
Q: San Francisco's PacBell Park, another HOK project, was fitted with scoreboard-powering photovoltaic panels subsequent to its 2000 debut, yet none are specified for Nationals Park. Why not? A: We did look at photovoltaic panels; there just wasn't the budget for it. Still, we tried to implement as many green strategies as the budget would allow.
Q: Will there come a day when LEED-certified sports stadiums are the rule and no longer the exception? A: I certainly hope so. The industry as a whole is heading in this direction, as we all try to be better stewards of the environment. This project alone will produce 5,500 tons of waste material. If we aren't recycling that material, shame on us.