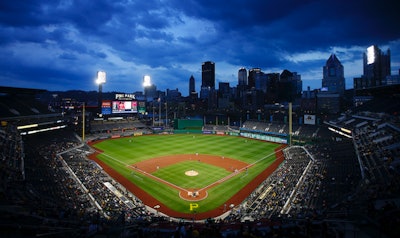 This content was provided by Ephesus Lighting. What is sponsored content?
Do a Google search of products covered by a 25-year warranty and one word continually appears: Limited. Read the fine print and every 25-year warranty or lifetime warranty only covers defects in materials and workmanship. Dig a little deeper and you're hard-pressed to find an electronics product with such a warranty. Why? Because the numbers don't add up.
That's why when one sports lighting company decided to offer a warranty that was 250 percent longer than the industry standard, it was not surprising that facility operators were intrigued by the marketing ploy and many jumped at the chance to get the coverage. In contrast, industry insiders knew the numbers just could not add up.
Warranties longer than 10 years are not supportable long-term because the light heads and drivers will fail at least once in two decades. If they were covered by the warranty, the company would need to replace every light head and driver during the warranty. The numbers just don't add up.
---
LIGHT, REVOLUTIONIZED View more from this series
---
A longer warranty is not better for solid-state lighting for many reasons. LED lighting is an integrated solution with no commodity parts like fuses or bulbs to repair or replace. Typically, when a solid-state lighting fixtures fail, the entire fixture needs to be replaced. But that's not common for well-designed and tested LED fixtures that can be expected to function beyond the standard 10-year warranty period.
Antiquated specifications like a warranty that were appropriate for HID lighting but not important for solid-state lighting have also steered customers towards remote driver solutions for LED lighting because, with HID lighting, the driver was the weakest link. But with LED lighting, built-in drivers are designed, tested and manufactured as an integral part of the system, making it as robust as any other component. It is designed to exceed the 10-year warranty under worst-case conditions with no limit on usage.
"Some manufacturers will tell you that drivers are the weakest link in a sports lighting system and remoting them to the base of the pole is best practice. That's only true if you're still engineering solutions with an HID-era mentality of planned obsolescence," said Mike Quijano, director of business development and product marketing at Ephesus Sport Lighting. "Our business model is based on today's reality of solid-state LED technology while others are desperately clinging to a business model that locks customers into a long-term warranty that is undoubtedly skewed in their favor."
Facility operators must not to get sucked into the warranty debate. You don't buy a car for the warranty, and 70 percent of consumers don't purchase extended warranties for their appliances. In fact, both the Harvard Business Review and Consumer Reports confirm that long-term warranties are written in favor of the manufacturer.
Once you put the benefits of the warranty into perspective and read the fine print, you can once again shop for a solid-state sports lighting system based upon the reliability, functionality, controllability and technology that it offers.
Here are five things to remember when comparing a warranty for LED sports lighting:
1. If the industry standard is 10-years, why would someone offer a warranty 250 percent longer if there was not a catch?

2. Read the warranty fine print and understand the limitations and loopholes that will void the warranty.

3. Do not assume the current usage of your lights will remain the same. All facilities that make the switch to LED lighting use their venues more. Do not accept usage limitations in your warranty.

4. The size of the company offering the warranty matters. A publicly traded company will be there to stand by their warranty. In fact, such a company is obligated to set aside financial reserves to support its warranties. Start-ups and privately held companies have no such obligation and leave you on uncertain terms.

5. Do not value the warranty more than the performance of the system. Choose the best system for your needs.
For more information about sports lighting warranties, visit www.EphesusLighting.com