Check out these products as seen in the June 2020 issue.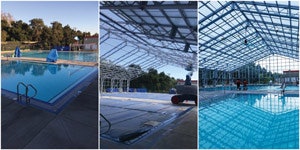 OpenAire Inc.
The recently renovated Scheu Family YMCA of Upland (Calif.) shows that any existing outdoor pool can be covered. OpenAire has built about 1,000 aluminum retractable roof enclosures around the globe that turn indoor pools into an outdoor pool at the push of a button. A retractable roof is like a natural chimney, ventilating the building with fresh air and saving operators up to 30 percent monthly on energy bills.
www.openaire.com/project/scheu-family-ymca-of-upland
(866) 649-8709
---
RELATED: Find more solutions for your facility in the Buyers Guide
---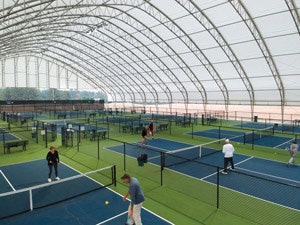 ClearSpan Structures
A ClearSpan structure outfitted with Armor Shield Covering offers top-tier protection from harmful ultraviolet rays and inclement weather. The Armor Shield Cover is a 29-ounce architectural vinyl building cover that is made from seven different layers, creating a unique tensile fabric that epitomizes strength and durability. ClearSpan can customize a protective structure around any facility's needs.
www.clearspan.com
(866) 643-1010
---
RELATED: How Natural Light Can Change Athletic Facilities and Occupants' Attitudes
---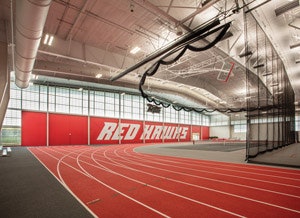 Major Industries Inc.
Major Industries is a one-stop source for daylighting systems, from skylights to canopies to translucent wall systems. Glazing options include translucent panels, glass, polycarbonate multiwall systems, and mixed-glazed systems that combine the best properties of each material. Whether it's a complex custom skylight, a pre-assembled wall system or a small canopy, Major Industries works with clients to provide a durable, versatile and eye-catching daylighting solution for any gymnasium, pool or athletic facility.
www.majorskylights.com
(888) 759-2678
---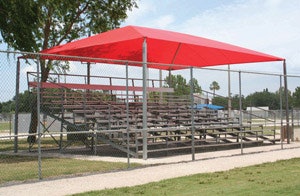 Kay Park Recreation
Fans in the stands deserve protection from rain and harmful sun rays with Kay Park's Bleacher Shades. The shades are made of durable, woven, high-density polyethylene fabric and high-quality, weather-resistant steel framework. A free catalog of Kay Park's full product line is available.
www.kaypark.com
(800) 553-2476
---
These products originally appeared in the June 2020 issue of Athletic Business, a free magazine for professionals in the athletic, fitness and recreation industry. Click here to subscribe.