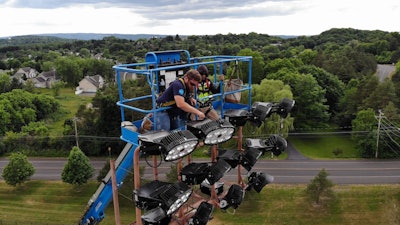 This content was provided by Ephesus Lighting. What is sponsored content?
You've weighed the options, checked your facts and decided to make the switch to an LED lighting solution for your sports facility. You work with your facility operations team, electricians, architects and finance department, to create the specs for the job … and right before you send out the RFP, someone suggests asking for a 25-year warranty.
Everyone in the room laughs and points out that nobody would dare offer a 25-year warranty when the industry standard for sports lighting is 10-years — the numbers just don't add up. It's clear that a 25-year warranty is simply a marketing gimmick.
Log in to view the full article