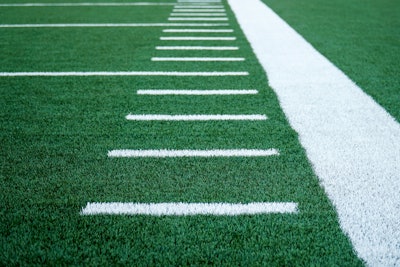 Community organizations, schools and parks in 30 cities across the country will receive grants totaling $6 million as part of a partnership of the NFL Foundation and Local Initiatives Support Corporation to build or refurbish neighborhood football fields.
The awards – the most in a single year since the NFL Foundation/LISC Grassroots Field Grant Program began in 1998 – bring the program's total commitment to $58 million, resulting in the creation or refurbishment of 416 fields nationwide.
This funding cycle will include new fields, or field enhancements, in the following cities: Aliquippa, Penn.; Baltimore, Md.; Buffalo, N.Y.; Chicago, Ill.; Clayton, N.C.; Dallas, Texas; Detroit, Mich.; Dothan, Ala.; Federal Heights, Colo.; Fort Myers, Fla.; Inglewood, Calif.; Indianapolis, Ind.; Jacksonville, Fla.; Kansas City, Kan.; Memphis, Tenn.; Milford, Ohio; Milwaukee, Wis.; Minneapolis, Minn.; Natchez, Miss.; New Orleans, La.; New York, N.Y.; Olmsted Township, Ohio; Philadelphia, Pa.; Phoenix, Ariz.; Roslindale, Mass.; San Diego, Calif.; Spring, Texas; Stone Mountain, Ga.; Tampa Bay, Fla.; and Wellpinit, Wash.
Log in to view the full article