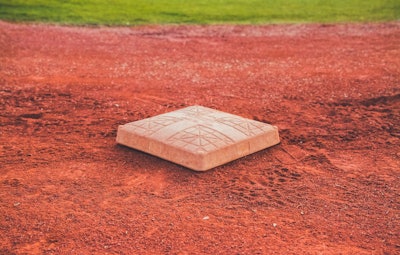 A youth baseball field in Hartland, Wis., was destroyed over the weekend by vehicular vandalism, leaving scheduled games at the facility in jeopardy.
"Looks like someone decided to go out for a joyride and destroy a youth baseball field," Hartland Hawks coach Pat Henderson told the local Fox affiliate. "It was ultimately a very selfish act thinking only of themselves in the moment."
Four teams currently use the field at North Shore Middle School as their home field throughout the summer.
"There is a game up here every single night. There isn't a night where there isn't one of our teams playing up here," he said.
While coaches hope they can smooth out the field, some of the damage will likely take longer to repair.
"It makes everybody have to scramble to not only find resources so the kids can play, but find resources so we can fix the field that's here," said Henderson. "You're gonna take away 45 kids' summers just so you can do donuts on a school property and tear it up and laugh with your friends. It's a pretty selfish thing to do."
Hartland police said they're investigating the matter and are asking local residents to come forward with any information they might have.