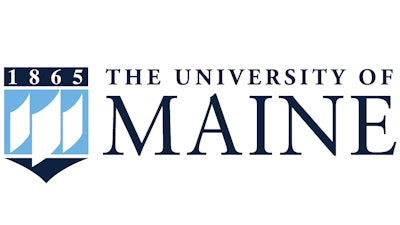 The University of Maine will need more money than originally anticipated to complete a phased $100 million upgrade to the school's athletic facilities.
The project, which was planned to be implemented over the next decade, was initially funded with a $90 million grant from the Harold Alfond Foundation and includes a new basketball building, three outdoor artificial turf fields and two new domed facilities.
The initial gift was the largest ever for athletics at a public university in New England. It was to be matched with a $20 million fundraising push. However, the original plan has been stymied by rising inflation and construction costs.
"Inflation and construction costs are going up, so what we thought we could build two years ago is different from what we think we could build now," Ryan Low, University of Maine System's vice chancellor told the Bangor Daily News.
On Monday, the university's board of trustees will consider a request to all the school to use an additional $26 million on top of $14 million already approved to start work on the 10-year master plan.
Trustees had already approved the $14 million to begin work on a new soccer venue, field hockey field and softball facility. However, bids for that work came in at $33 million to complete all three projects.
"We're having the same conversations that state governments are having, municipal governments are having, anyone that's trying to do anything in this construction market are having," Low said. "And that means, how do we stretch our dollars further? Does it mean the project needs to change in scale and scope?"
The Alfond Foundation gift of $90 is to be distributed over time, with $33 million over the first five years of the gift, and the remaining $57 million to come in the five years after that.
To get the work done faster, UMaine is looking to use a combination of external fundraising, reserves, short-term debt and intrasystem loans.