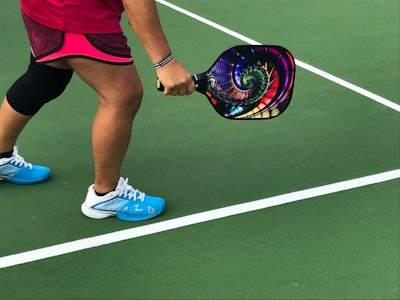 The city of Portland, Ore., moved fast this week to disband a homeless encampment and set to work on building new pickleball courts and a skate ramp at the site.
City officials removed the homeless encampments on Monday, and by Tuesday morning construction crews had showed up to build pickelball courts. A sake ramp and bicycle course will also be built in the area.
"These plans for Laurelhurst Park have been in the work for some time. It's a great opportunity to revamp areas of the park to better serve the community — something that the neighborhood has been asking for," a spokesperson for Mayor Ted Wheeler's office told Fox News Digital on Thursday.
The homeless living at the site were given a week's notice to leave, and were offered stays at a shelter, as well as free storage for their belongings.
Like many other cities, Portland has struggled with a rising homeless population, which has grown during the COVID pandemic.
"The magnitude and the depth of the homeless crisis in our city is nothing short of a humanitarian catastrophe," Wheeler said last month when he unveiled a plan to relocate homeless people in the city. "We need to move our scattered, vulnerable homeless population closer to the services that they need."
Many Portland residents are frustrated with the number of homeless in the city, noting that the problem is bigger than just one park.
"I don't know if the perception to the public is that it's Laurelhurst and not everywhere else, that it's a solution just for this neighborhood instead of a bigger solution for all of homelessness in the city," said resident Annette Shaff-Palmer. "Lents deserves a solution, Laurelhurst deserves a solution, downtown deserves a solution, it's not just this neighborhood."
The number of homeless people in the Portland area has increased by about 50 percent since 2019, according to recent data.