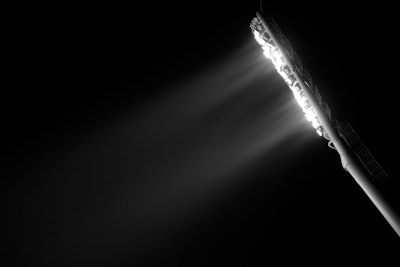 A federal judge has dismissed a case filed by Edgewood High School of the Sacred Heart against the City of Madison (Wis.) over the installation of lights on the school's athletic field.
As reported by Fox affiliate WMSN, the school announced in 2001 that it filed a federal case against the city over the lights. For years, neighbors near the school have claiming that the school hosting night games would lead to too much light pollution and noise in the area.
"It is a disappointment for all of the Madison community that will not be able to use this excellent facility to its full potential," Edgewood High School president Kevin Rea said. "Edgewood is reviewing all of its options, including a possible appeal."
The dispute dates back to at least 2018, when the light installation was first proposed, according to WMSN reporter Kyle Jones. After a zoning board barred night games at the Edgewood, the Catholic college preparatory school sued the city in 2019, alleging religious discrimination. However, Edgewood dismissed the case in 2020, citing an effort to find a solution without litigation.
Edgewood submitted a final appeal to the city in January 2021, arguing it had the right to install lights over its athletic complex. That appeal was denied, prompting the school to take the issue to federal court, alleging "unfair treatment of Edgewood over the past three years," WMSN reported.
According to Caroline Bach of Madison ABC affiliate WKOW, the federal judge sided with the city's argument that Edgewood "is not exempt from zoning criteria or resistance from neighborhood associations simply because it is a religious school."
The court issued the dismissal December 30, thus canceling a court hearing on the case scheduled for January 3, WKOW reported.