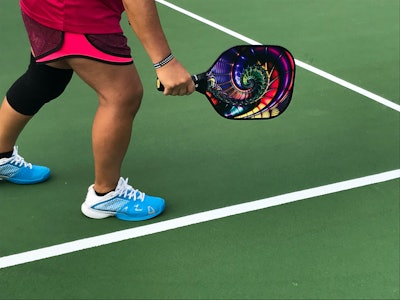 Wichita (Kan.) City Council members voted unanimously in favor of a $6 million pickleball complex to be built at South Lakes Park. The decision comes after more than an hour and 15 minutes of discussion, with proponents of the plan citing the growing demand for pickleball courts in the city.
According to KSNW, the city's parks department stated that the complex will address the increasing need for pickleball facilities in Wichita. The estimated cost of the project is $6.15 million, with $300,000 already approved for design services in October 2021.
City staff outlined that $2.7 million can be allocated from General Obligation bond funding from the Adopted 2023-2032 Capital Improvement Program (CIP), and recommended that the City Council approve an additional $3.15 million to cover the remaining costs. Authority for the additional budget will need to be included in the Proposed 2024-2033 CIP.
South Lakes Park has been identified as a suitable location for the pickleball complex due to the decrease in league sports activity at the park, with many leagues moving to the Scheels Stryker Sports Complex in northeast Wichita. Proponents of the plan believe that the space at South Lakes Park can be effectively utilized for the pickleball complex, which is expected to draw well-known pros and host tournaments, offering economic benefits to the region.
While some concerns were raised about the cost of the project during the City Council meeting, Council members emphasized that the investment in quality-of-life amenities for south Wichita would not detract from other important projects. Wichita Mayor Brandon Whipple stated, "This doesn't actually take away from any other project. We are not firing staff so that we can build a pickle palace. We can do many things at once."
Council member Jeff Blubaugh expressed his support for the project, stating, "This is one of our recreation centers that should eventually pay for itself, so it is good for the region."
U.S. Pickleball Ambassador Patti Mackey also highlighted the economic benefits of hosting tournaments at the complex, stating, "Well-known pros are going to be willing to come to Wichita, Kansas, and put on these huge tournaments."
The design of the pickleball complex is expected to be completed and ready for bidding in the summer, with the completion of the complex slated for February 2024.