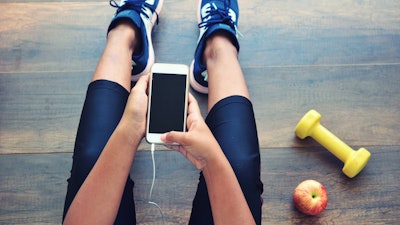 Unlike the four other major factors I've written about that impact recreation facility planning and design (holistic planning, sharing of similar spaces, striving for self-sufficiency and bridging generational gaps), the fifth factor — technology — demands constant vigilance to ensure all facets of a rec center function properly.
The infrastructure that allows recreation directors to meet their constituents' almost-insatiable need for connectivity and entertainment changes so quickly that planners often design technology into a new rec center project later in the process. Otherwise, the equipment specifications could be out of date by the time they're installed.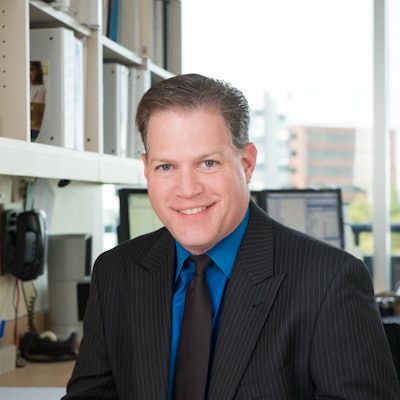 Security systems, with scores of cameras and card readers, involve one set of planning issues, and fitness equipment outfitted with video screens and cloud-sharing options for syncing data with personal fitness devices involve another.
What does 'IT' mean, anyway?
Information technology, or "IT," involves many potential components. There is, of course, what most people think of when they hear the term: a computer network built around a set of tools, processes and methodologies that collects, processes and presents information for employees and patrons. It can also include automation and telecommunications. (This network needs a data room, too.)
But there are many more items that fit under the IT umbrella and are referred to as "low voltage" systems. These include audio/visual and multimedia capabilities, digital signage, security cameras, access control, intrusion detection, private and public Wi-Fi, automation, telecommunications and distributed antenna systems. The latter is what ensures your cellphone still works when you are in the basement of a building.
Rec centers have become bandwidth hogs
Today's rec centers must keep pace with the demand for Wi-Fi, on-board entertainment and compatibility with wearable technology and personal devices. In fact, what once were low-bandwidth facilities now require some of the highest-bandwidth of all municipal buildings.
Streaming content also can strain a weak IT system.
If users are not watching TVs on the equipment or elsewhere in the facility, they're probably streaming video on their own devices. This obviously can bog down a Wi-Fi system. Some of our clients offer free Wi-Fi at a lower bandwidth but provide faster speeds for members only. Monetizing Wi-Fi can make a lot of sense, especially if you have the IT staff to support it.
As planners, we find that an enormous number of recreation professionals realize the need for accommodating technology but don't have a firm grasp of the financial costs involved.
Complicating matters is the fact that IT costs may not be included in initial overall project cost reports.
And if they are, it can be difficult to determine the level of IT integration. A variety of electronic and digital systems and components often are funded from multiple budgets, and it is imperative for project managers to understand which departments are paying for what, and who will oversee the numerous details. These details can evolve during the design and bidding process, and the more you know early on, the smoother the entire process will go.
'Do you have a budget for technology?'
That's among our first questions to administrators in charge of a rec center project. The importance of answering "yes" in this high-tech era cannot be overstated.
More often than not, however, the answer to the above question is "no." This is a problem, because technology costs are not insignificant, so not accounting for them in early budgeting reports can result in unmet expectations or the cutting of another element of the project in order to make ends meet.
Another critical question: Do you have available bandwidth at your site? That question alone can break the bank before buying a single cable inside your building. Any significant building project, whether new construction or renovation, should include technology integration as part of the design process from the beginning.
Even if you don't have the money to incorporate all of the tech you'd like, it's still a good idea to plan for the future. Providing the additional infrastructure is relatively inexpensive to include in the project, and will allow you to install cable and other equipment later.
Such an approach is certainly much less expensive and intrusive than finding conduit paths for cabling long after a facility is up and running.
Stephen Springs is a senior principal at Brinkley Sargent Wiginton Architects, a Texas-based firm specializing in public architecture with offices in Dallas, Waco and Austin. He is a former parks commissioner and has more than 20 years of experience in public recreation and aquatic design.