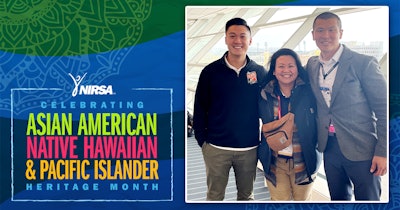 May is Asian American Native Hawaiian and Pacific (AANHPI) Heritage Month. On behalf of the NIRSA Asian Caucus, Maria Lauron-Ramos, Coordinator of Campus Recreation, Marketing/Staff Development at Princeton University, shared some updates earlier this month about the caucus and how members have been connecting over the past year.
Related: NIRSA Celebrates Asian American Native Hawaiian and Pacific Islander Heritage Month
Now, NIRSA's Asian Community Caucus would like to invite you to take a few minutes during this year's AANHPI Heritage Month to meet many of the members of caucus, learn a little bit about their heritage, and see where they work in campus recreation centers across North America.
About NIRSA's Asian Caucus
Built on three principal values: 1) Community Building, 2) Outreach & Activism, and 3) Professional Development, the Asian Community Caucus is a part of NIRSA's commitment to engage in conversations related to social and political justice, to embrace all levels of experiences, and to unite NIRSA members who identify as Asian. This caucus is intended as a space for the Asian community to come together for discussion, recreation, and representation.