By now the images of terror and destruction, so familiar that they replay daily in the minds of many, have lost a little of their power to shock and awe. Americans - unexpected witnesses to a yearlong salvage operation in lower Manhattan, a crippled economy nationwide and the prospect of a war that promises no tidy resolution - have begun to steel themselves for a future very different from the one they might have imagined on Sept. 10.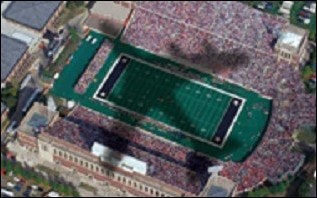 Several commentators, even in our first days of national anguish, suggested a possible silver lining in the billowing clouds of black smoke: that the country's political and industrial leaders would suddenly awake from their collective torpor and tighten our security net. Indeed, within hours of the attack meetings were being held around the country by virtually every group responsible for the safety of large numbers of individuals, whether public transportation agencies or event management companies. On the agenda: reviews of all existing security procedures in light of an attack that was as simple in execution as it was complicated to plan - and that no one, not even CIA operatives who'd read Tom Clancy's "Debt of Honor" or Thomas Harris' "Black Sunday" on their family vacations, had anticipated.
Which is what made the sports world's first stabs at security in this brave new world so disheartening. Following the Federal Aviation Administration's lead, the nation's professional sports leagues (which had been warned by counterterrorism experts that their events made for inviting targets because of the large number of potential casualties) began a highly publicized crackdown on carry-ins, prohibiting coolers, backpacks and large bags and making all other bags subject to search. In addition, more uniformed police were hired to stand guard outside stadiums (some employing bomb-sniffing dogs), players and reporters were required to show identification before entering their places of work, and cars were restricted from parking within 100 feet of ballparks.
Log in to view the full article