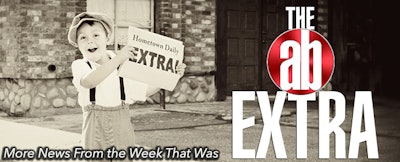 In this week's AB Extra, you'll find news about Nike's response to a ban by CrossFit, a rebranding of a Canadian town to welcome a new hockey arena and the United States' top swimming city.
Nike Releases Sneaker in Response to CrossFit Ban

Thanks to an official partnership, Reebok dominates the CrossFit market. Some pretty drastic steps have been taken to make sure it remains that way, such as only allowing Reebok products to be worn at the highest levels of CrossFit competitions or CrossFit asking media publications to remove its name from any article that isn't directly associated with Reebok product.
Nike isn't going for this anymore. The company will release a new color of its "CrossFit" shoe that is similar to the "Banned" theme of the Air Jordan 1 basketball shoe, which Michael Jordan wasn't allowed to wear on the court during his playing days.
Log in to view the full article