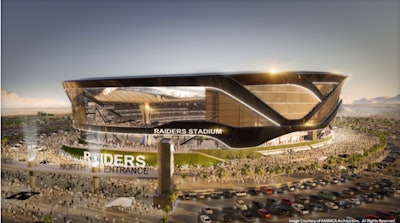 Despite the news that the NFL's Raiders will relocate to Las Vegas, the move won't happen immediately, in part because Sin City lacks a stadium for the team to play in.
The team will play in Oakland for the 2017 and 2018 seasons, and could remain for the 2019 season. The proposed $1.9 billion stadium is expected to take three years to complete, according to Business Insider.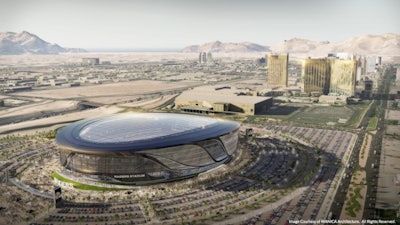 NFL owners voted to approve the Raiders' relocation request by a tally of 31-1.
From AB: How Stadium Construction Costs Reached the Billions
The State of Nevada recently approved $750 million to finance the stadium, and owner Mark Davis has reportedly pledged to contribute $500 million to the project. The Southern Nevada Tourism Infrastructure Committee estimated the total cost of the proposed stadium at $1.9 billion.