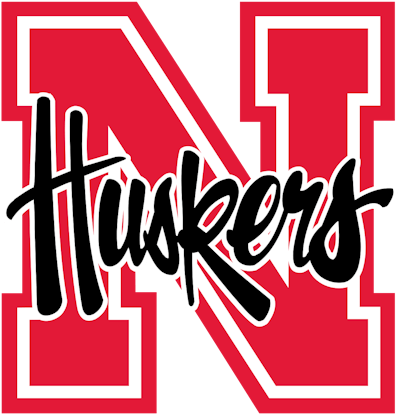 University of Nebraska athletic director Trev Alberts announced Wednesday that bleacher-style seats in the end zones at Memorial Stadium will be widened from 18 inches to at least 20 this offseason.
"Seat comfort is very obvious and important," Alberts said on his weekly radio show, as reported by Husker Extra. "… In the end zones, the average width is 18 inches. We'll immediately expand those to at least 20 inches or more. What we're going to have to do is, we've got a lot of rows with 27 seats. We might reduce them to 24.
"Of course, that will impact our capacity a little bit. We're going to lose some seats."
Other changes to the Huskers' home football venue are possible in light of the athletic department's recent fan survey, which has drawn nearly 20,000 responses so far and was opened to the general public Wednesday. The survey was originally sent to more than 200,000 donors, season-ticket holders and single-game buyers.
"I can't believe that all of them are just filling it out for the donation points that they get," Alberts said. "I think the reality is that they're genuinely interested in giving us constructive feedback. The feedback has been really, really good. We're going to need some time now to sort through all the data.
"It is so much data. So much more than you'd imagine. But some general themes emerge early."
Two things on fans' minds that won't be addressed as expeditiously as the seat-widening are stadium alcohol sales and a playing surface conversion to natural grass.
At least eight of Big Ten Conference schools — Illinois, Indiana, Iowa, Maryland, Ohio State, Purdue, Rutgers and Minnesota — sell alcohol to the general public in their football stadiums. Alberts called the alcohol issue "a tough one."
"You probably have some fairly strong opinions on both sides of the aisle," he said. "It's a challenging thing for leadership. It's a challenging thing for me. We'll see where it goes. We do not have a definitive, laid-out plan about it. I do think that ultimately this is not just Trev Alberts and the Athletic Department. It's the University of Nebraska and other stakeholders certainly have an important part of the conversation.
"It will not drive attendance and it's not — I'm not suggesting there's not revenue there and I'm not suggesting it's immaterial to our business model — I'm just suggesting that I think there's a lot of misinformation about how substantial that revenue is."
Alberts said natural grass has also been under consideration, but that project estimates driven by growing technology reached $8 million. Instead, t Memorial Stadium will have a new synthetic surface in time for the Huskers' spring game April 9, Husker Extra reported.