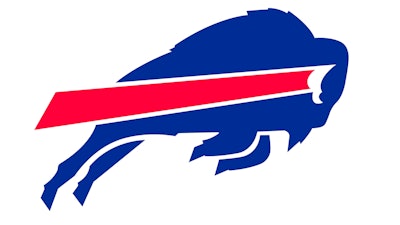 As the NFL's Buffalo Bills inch closer to plans for a new stadium, the franchise has hired an architectural firm to design the new facility.
According to the Associated Press, which cited sources familiar with the situation, the Bills have hired Populous to design the facility.
The Bills are currently in negotiations with the state and county to reach an agreement on the amount of taxpayer dollars that would be dedicated to the proposed stadium, which is slated for a site across from the existing stadium in the suburb of Orchard Park.
New York governor Kathy Hochul last week said she was confident that a deal would be in place before the end of the month. One sticking point, she said, has been the length of the lease to ensure the Bills stay in the area.