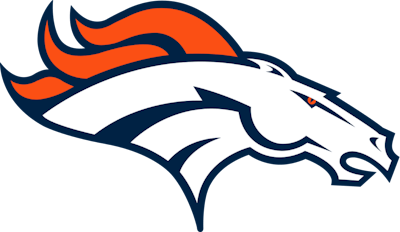 A fire on Thursday destroyed several rows of seats, as well as a luxury suite at the Denver Broncos' Empower Field at Mile High Stadium.
According to Yahoo News, the fire broke out on the fourth level of the stadium just after 2:00 p.m. on Thursday and eventually spread to the third level, where it burned at least six rows of seats in two sections.
Firefighters were able to quickly get the blaze under control, and stadium officials said on Twitter that the fire occurred in a construction zone near the East Club Lounger.
At least 100 people were attending a small event at the stadium on the second level, but the facility was otherwise empty.
Footage poster to Twitter from the Denver Fire Department shows large sections of the stands engulfed in flames as firefighters scrambled to put out the fire.
Captain Greg Pixley, a spokesman for the fire department, said the fire appeared to have originated in the suite but was partially suppressed by a sprinkler system. It then spread to the seats.
"This type of plastic that the seats are composed of burns with not only significant ferocity, very large flames, but also produces a tremendous amount of black smoke," Pixley said.
Investigators have not said what caused the fire, which burned at least 1,000 square feet (93 square meters).