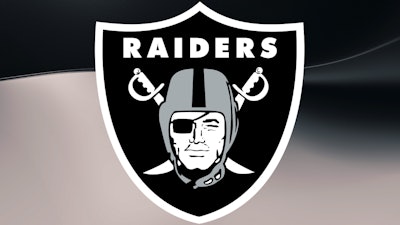 In its first year with fans in attendance, the Las Vegas Raiders' Allegiant Stadium saw a surprisingly high 14.3 percent no-show rate.
According to Sports Business Journal which obtained documents from the Las Vegas Stadium Authority, one in seven ticket holders to the first eight Las Vegas Raiders games after Allegiant Stadium opened to fans didn't show up.
"For an NFL team to have 14.3 percent no-shows with the first year of a new stadium, with a competitive team, that's more than double what I'd anticipate. Probably really around triple what I'd anticipate," Tony Knopp, co-founder and CEO of TicketManager told SBJ.
No-show rates were calculated by comparing attendance reported in published box scores with figures in quarterly operating reports to the stadium authority, which reflect actual turnstile attendance. The report suggests pandemic factors may have been part of the issue, as the stadium had a strong vaccine mandate.
Ben Fisher, of Sports Business Journal, explains that the high number of no-shows may also be attributed to large blocks of tickets being purchased by casinos and hotels, who then game them to patrons who didn't use them.