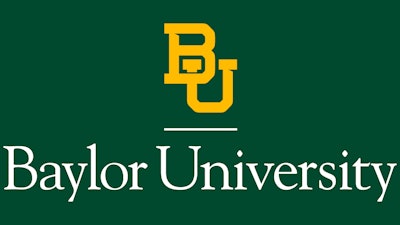 Expanded plans for the site of Baylor University's new riverfront basketball arena were approved by the Waco, Texas, Plan Commission this week, and planning and zoning amendments for the proposed $213 million facility will now be sent the Waco City Council. 
According to the Waco Tribune-Herald, the Plan Commission's recommendations will go to the council Aug. 2 for approval. 
The arena includes two acres of public-private development that will feature a city-sponsored hotel and parking garage. 
The commission also approved a revised concept plan for the Brazos Riverfront project, which includes multistory housing, retail and structured parking around University Parks and Webster Avenue, as well as an oak grove for a farmers market and park. 
"We expanded the concept plan for the zoning," said Paris Rutherford, co-founder of Catalyst, an urban development company. "It helps tie all the blocks together and working in concert with what's happening across the street with what the city and Baylor are doing."
The development along Waco's riverfront began in 2018 as part of an effort to revitalize the downtown area. 
The Tribune-Herald reported that the combined riverfront developments have been approved for $73 million in downtown Tax Increment Financing Zone funding, including $34 million for the 7,500-seat arena itself.
Construction on the arena is currently underway, with games expected to be played there by 2024.