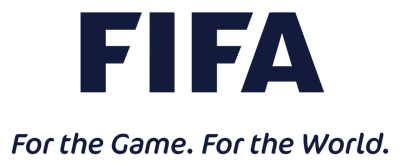 Stadium renovations almost always address the facility's perceived shortcomings, but when those shortcomings prove fatal on a massive scale, you start from scratch.
That's the attitude in Indonesia, where president Joko Vidodo has announced plans to demolish the stadium where at least 131 soccer fans died and hundreds were injured in a stampede this month.
As reported by the BBC, Widodo said the Kanjuruhan stadium in Malang would be rebuilt according to safety standards set by FIFA, the sport's governing body. Widodo made the announcement after meeting FIFA president Gianni Infantino earlier on Tuesday.
Widodo said the country must "thoroughly transform" how it managed the sport, as Indonesia is set to host the 2023 under-20 World Cup. He and Infantino agreed to form a joint task force ahead of the event. The Kanjuruhan stadium was not due to host any games during the competition.
"This is a football country, a country where football is a passion for over 100 million people," Infantino said. "We owe it to them that when they see a match they are safe and secure."
Fans were caught in a deadly crush Oct. 1, as they attempted to leave the Kanjuruhan stadium after visiting Persebaya Surabaya defeated host team Arema FC .
Six people, including police officers and organizers, are facing criminal charges over the crush, which is one of the world's worst stadium disasters.
They will be charged with criminal negligence causing death, which carries a maximum sentence of five years.
An investigation published last week ruled that the tragic incident had been sparked by police firing tear gas into the stands — a crowd control measure banned by FIFA, the BBC reported.
The report also found several other contributing factors, including the stadium being filled beyond capacity and its exit doors being locked. A push by league officials to hold the game at night to secure higher television ratings was also flagged as a factor.
Investigators also called on the Indonesian Football Association's board to step down, urging them to "resign as a form of responsibility."
According to the BCC, Infantino has already assured organizers that Indonesia will not have the 2023 under-20 event stripped from it.
Some 24 countries will compete in venues across six Indonesian cities next summer.