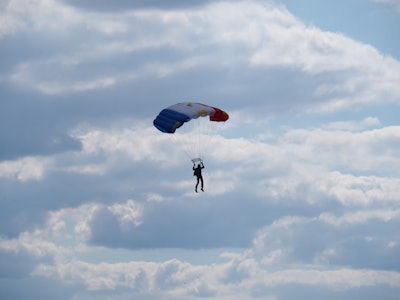 A man reportedly died after attempting to parachute into a Tennessee high school football pregame event Friday night.
The man crash-landed during a pregame ceremony involving three parachutists before the 7 p.m. kickoff of football game between David Crockett High School and Jonesborough High School.
Jerry Boyd, superintended of Washington County Schools, told USA Today the skydiver was airlifted to the hospital by helicopter.
Log in to view the full article