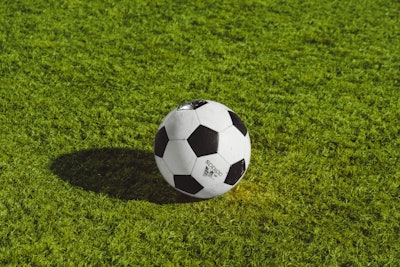 An investigation by human rights group Equidem into the construction of World Cup stadiums in Qatar shows that migrant workers who built the facilities endured "persistent and widespread labour rights violations."
While the report also reveals some good aspects of the construction process — good healthcare, satisfactory safety measures, and decent living conditions — Equidem's findings ultimately reveal a "hostile environment" for stadium workers in Qatar.
According to The Guardian, Equidem's report found that workers faced exploitation and were forced to work in a culture of fear and retribution "sustained through nationality-based discrimination and workplace violence, including physical, verbal, and mental abuse."
Equidem also reported that companies working on the stadiums "actively evaded inspections."
"Workers started to hide to get a chance to complain to the Fifa group. Then the company started checking if anyone is still on site. If anyone was caught hiding, they were either sent back home or had their salary deducted," said a Nepali working employed at Lusail Stadium.
Unpaid wages were also a problem. One Bengladeshi worker said told Equidem, "I do not get paid for overtime work and I work from 6am to 6pm seven days a week."
While Qatari authorities have introduced a number of labor reforms, including the introduction of a minimum wage, Equidem found that many of these measures were not implemented.
"The fact that such widespread labour abuse persists on worksites so heavily regulated by Qatar, Fifa and their partners, suggests that the reforms undertaken over the last five years have acted as cover for powerful businesses that seek to exploit migrant workers with impunity," the report said.
The report recommends that FIFA set up a compensation fund for workers who have suffered during the building of the stadiums.
"We estimate thousands of workers are owed remedy for illegal recruitment charges, unpaid wages and other harms. Qatar, Fifa and their partners stand to earn billions from this tournament, yet the workers who built the stadiums have had their money stolen and their lives ruined," said Mustafa Qadri, Equidem's executive director. "Fifa can no longer turn a blind eye and should set up a compensation fund immediately."
In a statement, FIFA said that measures to safeguard the health and wellbeing of World Cup workers has been a top priority.
"The robustness of this programme has been recognised repeatedly by experts and trade unions over the years, reaching the highest international standards in terms of health and safety. We are in contact with our Qatari counterparts to assess the information included in the Equidem report," FIFA said.