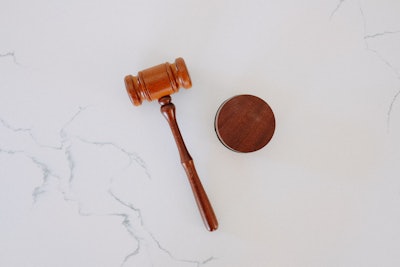 File Photo/Unsplash
The Florida arena that's home to the Miami Heat needs a new name after a judge ruled this week that the naming rights between FTX and Miami-Dade County are terminated.
A federal bankruptcy judge made the ruling Wednesday, and thus dissolved the partnership that had the facility known by the name FTX Arena.
CBS Sports reported that the judge's order means Miami-Dade County will immediately stop using FTX branding and remove all mentions of FTX from the Heat's arena.
The arena had previously been known as American Airlines Arena from 1999 to 2021, and then it was FTX Arena from 2021 until this week.
"When the news first broke about FTX several weeks ago, Miami-Dade County took immediate legal action to terminate our business relationship with FTX," the Heat said in a statement Thursday. "On January 11th, our motion to lift the automatic stay of the FTX's bankruptcy proceedings to terminate the original naming rights agreements in its entirety was approved."
The statement said that the county and the Miami Heat will work "aggressively" to find a new naming rights partner for the arena.
In November 2022, Miami-Dade County and the Heat expressed their desire to end their deal with FTX, according to the CBS Sports report. Former FTX CEO Sam Bankman-Fried was arrested in December 2022 on several federal criminal charges, including wire fraud and money laundering.
FTX filed for bankruptcy on Nov. 11, 2022.
FTX's new corporate leadership group also made a request with the court asking that the sponsorship deal to be ended retroactively dating back to Dec. 31, 2022.
On Wednesday, Judge John Dorsey approved the termination of the deal between FTX and Miami-Dade County.
Before the criminal proceedings and bankruptcy began, FTX and Miami-Dade County had agreed to a 19-year, $135 million sponsorship deal in June 2021, and FTX's branding was on the court as well as throughout the arena.
FTX was scheduled to make its next payment to Miami-Dade County on Jan. 1, 2023. In addition, the Heat were set to receive $2 million annually from FTX as part of the agreement, according to CBS Sports.