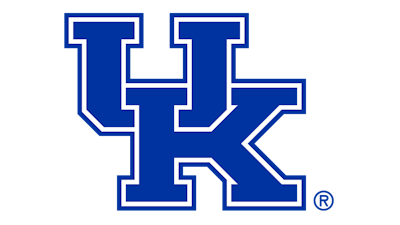 After a fan was escorted out of Rupp Arena last Tuesday for holding up a sign encouraging University of Kentucky men's basketball coach John Calipari to take the job at Texas, some questioned what's permissible speech inside basketball venues.
Among those questioning was Kent Smith, writing for Fan Nation's All Hogs page. "The short answer to whether Arkansas fans will be able to hold up signs encouraging Calipari to go to Texas when the Wildcats come to Bud Walton [March 4] is technically yes.
"There is no policy against or restricting signs at Bud Walton Arena.
"However, there is a provision that technically allows security to remove you from the arena if you are doing something to disturb the enjoyment of those around you. In other words, as long as you aren't keeping someone else from seeing the game, you're probably OK."
According to Smith, the fan a Rupp held a poster within size limitations (two square feet) and his sign didn't contain any racist or explicit wording. The problem stemmed from his reportedly being asked to avoid obstructing the view of fans seated behind him. His refusal to display the sign at a more accommodating height was what prompted security to ask the fan to leave.
"In the end, the young man chose to leave the arena rather than concede to giving up his First Amendment right," Smith wrote. "The way things have been worded so far, he may have a potential lawsuit to bring forward."
South Carolina won the game at UK, 71-68, dropping the Wildcats' record to 10-6. Kentucky improved to 11-6 Saturday with an upset victory at No. 5 Tennessee.
"Had Kentucky just let it be, it probably would have been done and forgotten before Patrick Young and Pat Bradley finished their special segment to close SEC Nation," Smith wrote. "Instead, depending on arena polices across the SEC, Calipari can probably now expect to see such posters every night his team hits the road."
Calipari subsequently became a lightning rod of criticism Saturday when he placed both of his hands on ESPN's Holly Rowe during a halftime interview in Knoxville.