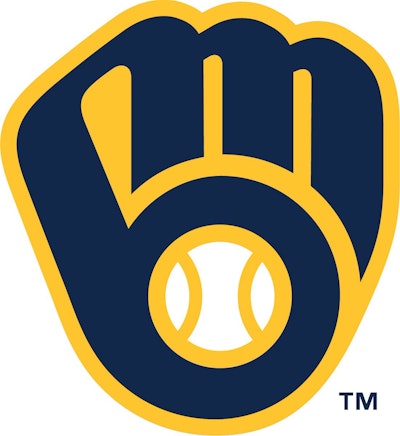 Wisconsin governor Tony Evers wants to hand over nearly $300 million of the state's budget surplus to the Milwaukee Brewers to enact repairs and renovations at American Family Field.
The governor's office announced Tuesday that his budget will include $290 million for stadium repairs. In exchange for the money, the Brewers would need to extend their lease at the stadium through 2043.
"As governor, and also someone who happens to be a lifelong Brewers fan, I'm so excited about the historic opportunity we have today to keep Major League Baseball here in Milwaukee for another twenty years and to usher in a new generation of Brewers fans in Wisconsin who can grow up rooting for the home team just like I did," Evers said in a statement.
The 2023-25 budget will be sent to the legislature's finance committee, which will spend the next four months revising it. From there the budget would be sent back to Evers who can rewrite it again.
The Wisconsin state surplus stands at around $7 billion. Brewers' present of business operations, Rick Schlesinger, said the stadium has had a $2.5 billion impact on the state's economy since it opened in 2001.
"The Milwaukee Brewers are committed to working with policymakers on both sides of the aisle to extend the life of American Family Field and help make Major League Baseball possible in Wisconsin for the next generation," Schlesinger said. "As the smallest market as defined by the MLB, Milwaukee requires a premier ballpark to generate ticket sales and compete - making maintenance of the ballpark all the more critical."