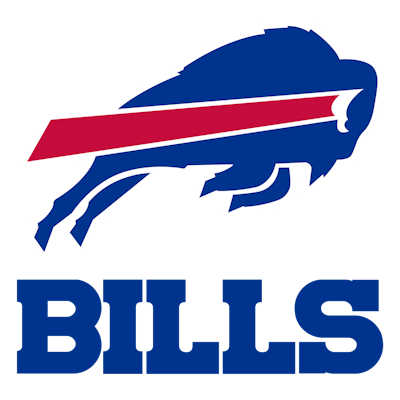 Erie County lawmakers unanimously approved all documents related to the county's $250 million investment in a new Buffalo Bills stadium during a special meeting Thursday, ending two years of negotiating and essentially signaling the start of construction.
As reported by Buffalo NBC affiliate WGRZ, the documents include a new lease agreement, a community benefits deal, a non-relocation agreement, and 16 others, which were released on April 4 after being signed by the Bills, Erie County and New York State.
The legislature had pledged to review the documents over 30 days, and finally voted May 4.
"We all had a lot of phone calls, a lot of late-night discussions, a lot of talking over pizza to make sure what we were doing was what was going to benefit the families across Erie County," chairwoman April Baskin said.
"This is a great accomplishment for Erie County and I think it represents really how government should be operating," said Chris Greene, who represents the county's 6th District in the Legislature. "Over the past year, the county executive has worked with both caucuses of the legislature briefing them on the details of the agreement."
Questions during Thursday's meeting dealt with the following, according to WGRZ:
The surcharge on stadium-related items that will be used to pay for capital improvements on the new structure;
A county hospitality senter or suite in the lease for which lawmakers will determine how it is used and draw up rules;
Whether player appearances will have value when calculating the team's $3 million dollar annual community benefits investment;
How personal seat licenses will be set at a market rate suitable for Buffalo.
According to WGRZ, the body came to the consensus that the stadium, which will be located along Abbot Road in Orchard Park, was a good investment and a win for Western New York. The Bills indicated that construction would begin within days.
"Now that all the negotiations are over, we are excited to begin the physical phase of this project, which will lead to the opening of the stadium," Bills executive vice president and COO Ron Raccuia said, adding that major construction in June will begin with excavation and that final stadium designs, while never really final, will be "extremely dialed in" by then, WGRZ reported.
"The construction dollars are going into local wallets and purses because of the construction labor agreement, and we have a community benefit agreement that's going to bring back $100 million over the life of the lease," Erie County executive Mark Poloncarz said.
Added Jeff Zubler, a business agent for Local 22 Plumbers and Steamfitters: "It feels fantastic, we've needed a project like this for a long time. It's going to be great to get out there and get the workforce out."