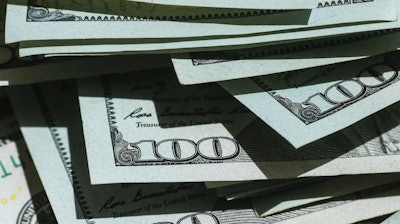 A new study published by economists Robert W. Baumann of the College of the Holy Cross and John Charles Bradbury of Kennesaw State University has found that a pair of stadiums — a minor league baseball stadium and a major league baseball stadium — did not deliver on promised economic benefits to their respective communities.
Polar Park in Worcester, Mass., home of the MiLB WooSox, and Truist Park, home of the MLB's Atlanta Braves, in Cobb County, Ga., failed to meet the financial returns that officials promised.
The findings of the report showed significant losses and missed economic opportunities for the communities involved.
"We conclude that pro forma estimates do not provide credible forecasts of fiscal impacts, and ancillary developments do not improve the fiscal returns of stadium projects," Baumann and Bradbury write.
The Worcester WooSox drew approximately 500,000 fans last season to Polar Park, but a GoLocal story on the franchise, when it was then the Pawtucket Red Sox, found that the franchise inflates its attendance by as much as 300%.
Baumann and Bradbury have issued a warning to policymakers in other cities on the pitfalls of major stadium projects.
"Using reasonable assumptions and standard conventions for conducting cost-benefit analysis, the model estimates that both stadiums are expected to produce substantial negative returns on investment—between -$40 to -$60 million for Polar Park (Worcester) and -$100 to -$200 million for Truist Park (Cobb). Polar Park and Truist Park are not examples of successful stadium developments that generate net positive economic benefits, which provide a model for other communities to emulate," Baumann and Bradbury write.