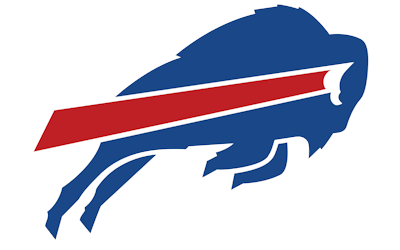 The Buffalo Bills have officially broken ground on a new $1.5 billion stadium at Orchard Park, N.Y., and when the team takes the new field for the first time in 2026, the field will be natural grass.
As reported by USA Today, the Bills have played on synthetic turf since 1973.
"It's going to be grass like [Green Bay's] Lambeau [Field] has," Bills general manager Brandon Beane said Monday on the Pat McAfee Show. "[It will] have all that coil underneath to keep the field warm, so we're really excited about that."
Like its predecessor, the new stadium will be open to the elements, but it will have a canopy shielding about 65 percent of the seats from any bad weather that should happen to occur during the football season, Steve Gardner of USA Today reported.
"Beane said the team pushed for a grass field, despite an artificial surface being easier to maintain and better equipped to attract concerts and other events," Gardner wrote. "But the most important thing was to make it the best home field for the Bills.
"It's really going to be built football-based," Beane said.
Exactly half of the NFL's 30 teams will play on grass during the upcoming 2023 season, with the Tennessee Titans switching from grass to synthetic turf at Nissan Stadium.