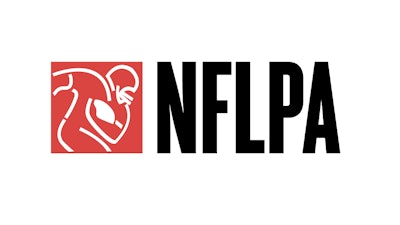 The NFL Players Association on Wednesday released a statement calling for all NFL stadiums to move from turf to grass fields.
The demand comes in the wake of Aaron Rodgers' season-ending Achilles injury on Monday night, just four plays into the Jets' opener agains the Buffalo Bills.
Related: Jets Coach Saleh Dismisses Notion that Turf Caused Rodgers' Injury
NFLPA executive director Lloyd Howell is calling for action, calling it the "easiest decision the NFL can make."
Howell's comments echo those coming from players across the league in the wake of Rodgers' injury, including Packers offensive lineman and Rodgers' former teammate, David Bakhtiari who asked on X (formerly twitter), "How many more players have to get hurt on ARTIFICIAL TURF??!"
NFL commissioner Rodger Goodell said the league will continue to do its research on whether to move forward with any kind of policy around field surfaces.
"You have other players who like playing on the turf field because it's faster," Goodell said during a Wednesday appearance on ESPN's First Take, per Sports Illustrated's Albert Breer. "So you've got mixed opinions. What we want to go on is science, we want to go on what's the best from an injury standpoint."
See below for the complete statement from Howell:
"Moving all stadium fields to high quality natural grass surfaces is the easiest decision the NFL can make.
The players overwhelmingly prefer it and the data is clear that grass is simply safer than artificial turf. It is an issue that has been near the top of the players' list during my team visits and one I have raised with the NFL.
While we know there is an investment to making this change, there is a bigger cost to everyone in our business if we keep losing our best players to unnecessary injuries. It makes no sense that stadiums can flip over to superior grass surfaces when the World Cup comes, or soccer clubs come to visit for exhibition games in the summer, but inferior artificial surfaces are acceptable for our own players. This is worth the investment and it simply needs to change now."