Special Report: State of the Industry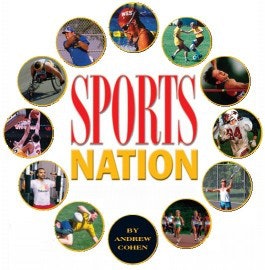 The United States, first of all, is very big. Its 3,615,123 square miles of land are inhabited by 281,421,906 people. If the entire population were distributed evenly about the country's surface, each of us would be able to claim 358,123 square feet of space. Sound roomy. That's equivalent to a box 598.43 feet square - or, if you prefer, a little more than the area of six football fields.
The way the population is distributed about the country is only the first hurdle one encounters when trying to tally the nation's athletic, recreation and fitness opportunities. Consider this: Fifty percent of Americans reside in 4.7 percent of its counties. This means, on the one hand, that the vast majority of American communities couldn't sustain the recreational facilities that might be built to serve them. On the other hand, the small number of counties that are home to the greatest number of Americans have limited space on which to build - and that space, because there is so little of it, is extremely expensive.
Faced with the prospect of investigating 3,141 U.S. counties that are home to 19,289 incorporated places (cities and towns) and 16,009 of what the U.S. Census Bureau calls "minor civil divisions" (townships, villages and so on), AB's editorial staff instead took two different tacks. First, we researched each type of facility that makes up the magazine's readership - college, high school, municipal recreation department and so on - on a national basis. We worked with every national organization that serves the industry and utilized every national clearinghouse of information that we could find. Next, we pinpointed four small areas of the country - admittedly only the tiniest fraction of the market at large - and began to count. Our findings are summarized in various charts within this article. We believe that anyone attempting to extrapolate this information in order to come up with a definitive national number (of basketball courts, of soccer fields) will soon become frustrated, but we're offering it here in the hope that it will serve as a starting point for people interested in knowing the scope of the industry in which they work.
Explosive Growth
It's worth spending a little more time with the 2000 U.S. Census figures before moving ahead. (For those attempting to extrapolate from our counts, this data is vital.) Table 1 shows the 3,141 U.S. counties broken down into six population ranges, the total population of these subcategories, and the percentage of the U.S. population each subcategory represents.
Another way of stating America's wide open spaces: While the average county has a population of 89,596, the median is a mere 24,608. Eighty-three percent of U.S. counties are inhabited by fewer than 100,000 people, with the population typically spread among a small county seat and a number of smaller towns and unincorporated hamlets. Unless one of these counties is the home of a bedroom community for a major urban center in an adjacent county (that is, part of the surrounding suburban sprawl that increasingly defines the American experience), it is unlikely to have many options for organized recreation.
Table 2 shows county population data based on population growth over the past decade. The average county grew by 11 percent during the 1990s (the population as a whole grew by 13 percent); the 1,833 counties below the average (58 percent of the total) represent 47.7 percent of the population. The counties experiencing mass exoduses are predominantly rural, with the bottom 25 reading like a Who's Who of the Dakotas. Those experiencing the most extreme growth are also rural, or were - they're predominantly western and southern suburbs, with eight of the top 20 located in Colorado and four clustered around Atlanta. The highest-growth counties as a group are still relatively underpopulated, even more so once you throw Clark County, Nev., out of the first row of data. With Las Vegas figuratively vaporized, the average population per county drops from 102,411 to 86,292.
In any event, the vast majority of U.S. counties, 89.3 percent, added to their populations during the 1990s. Forty-five percent of the counties grew by more than 10 per cent; 12 percent of the counties grew by more than 30 percent. What this first figure means is that in as many as half of all American communities, demand for recreation facilities is probably beginning to overwhelm supply. The second figure suggests that about one in eight Americans live in a community where recreational opportunities can't possibly have kept up with the explosive population growth.
The Count
When it came time to choose specific areas to study more closely, we tried to be as scientific as people can be when throwing darts at a map. We started by picking areas removed from each other geographically - good one! - but we also utilized U.S. Census population tables to locate metropolitan areas that showed a range in population and in recent growth rates.
The eventual winners were chosen for a few other subtle reasons. New Hanover County, N.C., is the smallest of the four (population 160,307) but has experienced rapid growth (33.3 percent in the 1990s) as more Northeastern retirees reject Florida for the "New South" represented by Wilmington and its pleasant environs. (See Table 3.) Lancaster County, Neb., is the medium-growth (17.2 percent in the 1990s) home of Lincoln and the University of Nebraska, chosen to represent the ubiquitous Midwest college town (population 250,291) whose recreational life revolves around football Saturdays. (See Table 4.) Lehigh County and Northampton County, Pa., are low-growth (7.6 percent in the 1990s), older communities, home to Allentown and Bethlehem. Together, these two counties are home to 579,156 people, with Bethlehem one of the rare U.S. cities split between two counties. (See Table 5.) Finally, Riverside County, Calif., the country's 16th largest county in population (1,545,387) and a rather large county in area, is comprised of a major metropolitan center and a major desert. Riverside was also chosen for its high growth (32 percent in the 1990s) and its central position in one of the major population trends of the last decade - the tremendous expansion of its Hispanic community and precipitous decline in its non-Hispanic white population. (See Table 6.)
The careful reader will notice several footnotes that suggest how difficult it is to count certain hazily defined facilities (such as multipurpose fields, which can be of varying size). The very careful reader will notice that some information appearing in one table may not appear in the others. While we made every attempt to conclusively sum up each facility type within each county, up until press time we were still uncovering stragglers. (As an example, a late sweep of Web listings turned up a state fair ice rink, used by Lincoln, Neb., junior hockey teams, which had eluded earlier searches.) In addition, some businesses advertising in the Yellow Pages four months ago, when we began our searches in earnest, were out of business by press time, while others had (sometimes) popped up in their place during that time.
A further caveat - what we purposely omitted - isn't marked with any footnote. You won't find information regarding golf courses (even those owned by municipal recreation departments), passive recreation (wildlife) areas, middle and elementary schools, hotels and apartment complexes, correctional facilities, and planned communities. The primary reason is that these groups make up a minuscule portion of AB's readership. Secondarily - well, we have our reasons. (Weight rooms located within correctional facilities, for example, don't exactly serve the public at large.)
Post-Secondary Schools
We begin our look at the bigger picture with colleges and universities. The roughly 5,700 post-secondary schools listed in Patterson's American Education might seem a good starting point, but unfortunately that figure includes classifications such as Funeral Service Education and Rabbinical Studies. On the other hand, paring the list of these sorts of schools comes with some risk, as there is nothing to stop (for example) the California Institute of Locksmithing from building a weight room or gym. Many other "career schools" (vocational/technical colleges), of which CIL is one, maintain recreational facilities for their students and faculty.
This does suggest a better alternative - counting schools belonging to the various athletic associations. Very well, then. Table 7 summarizes 2001 membership information for American institutions belonging to the National Collegiate Athletic Association, the National Association of Intercollegiate Athletics, the National Junior College Athletic Association and the National Christian College Athletic Association.
This, at the least, gives us a tally of institutions with athletic programs that adhere to certain sports facility criteria as a requirement of membership. (It does not, of course, get us any closer to knowing the total number and type of athletic facilities on these campuses.) The NCAA's criteria are the most strict of those listed, which is why its membership is shown in the table split into its three primary divisions; a person need only consult the NCAA bylaws to get an idea of the minimum number and size of athletic facilities maintained by association members.
Recreation facilities, however, are a different story. As noted above, many farflung post-secondary institutions have built and are maintaining recreation facilities, from pools and gyms to fitness centers and fields. Because these facilities are by definition non-competition venues, no national organization sets standards for them. The National Intramural-Recreational Sports Association is in the midst of surveying its member institutions, but the limitations of written surveys (response rates, inaccurate data) will be compounded in this case by NIRSA's lack of reach within its own market. NIRSA has about 750 institutional members, which represents 40 percent of the total of college recreation programs on the high side, if it is assumed that all 1,842 colleges belonging to athletic associations also run recreational programs. (The actual number of college recreational programs may well exceed 3,000, putting NIRSA's reach at 25 percent, or less.) NIRSA's marketing director, Aaron Hill, concedes that the survey may get the association no closer to determining the number and breadth of college recreational programs.
"The NCAA uses a cookie-cutter approach, but no two NIRSA programs are alike," Hill says. "We just have to take educated guesses, to be honest with you. As far as the number of facilities, I don't think we'll ever know that."
Secondary Schools
The Department of Education's most recent statistics (1998-99) show 14,891 school districts and 25,873 schools having some secondary component. The breakdown is shown in Table 8.
The most recent figures for private schools, meanwhile (1997-98), show 10,779 schools with secondary grades, about 25 percent of which are high schools and 75 percent of which are combined elementary/secondary. How many of the combined 36,652 public and private schools with secondary grades have athletic facilities? Probably close to all of them, with the possible exception of some of what the DOE calls "other" secondary schools - charter schools, magnet schools and the like. Many of the combined secondary/elementary schools, too, being extremely small, will often combine with other nearby small, K-12 schools to field teams. If we pull half the combined schools from the total, and three-quarters of the "other" schools, that still leaves us with a reasonable estimation of 29,746 schools with athletic facilities.
That's not the number you'll get if you ask the National Federation of State High School Associations. The NFHS is an association of 51 state associations that are the "official" overseer of high school sports in their respective states (and the District of Columbia). The Federation's total, indirect representation is therefore 17,346 schools - a large number, but perhaps only 60 percent of schools that run athletic programs. Because the NFHS only accepts the membership of one state association per state, other associations of private schools and independent schools are not a part of the NFHS. In at least one case, this is something of an embarrassment for the august organization; Iowa has had two state athletic associations, split by gender, since the 1920s, meaning that Iowa's girls' sports do not fall under the umbrella of the Federation.
Although making generalizations about such a large number of schools is difficult, even foolhardy, it would appear from our research that high schools tend to have certain athletic facilities as a minimum. Virtually all of the high schools in our five counties had a gymnasium (a fifth of the schools had two), a weight room, a soccer/multipurpose field (half had two, with one typically used for football practice), a baseball diamond and a softball diamond. About two-thirds had a track (albeit in most cases an old, cindersurfaced track), not quite half had indoor or outdoor pools, and the schools as a group averaged about three outdoor tennis courts each.
City/County Parks
According to Pat Cartwright, director of member services for the National Recreation and Park Association, there are approximately 5,000 departments or commissions in the United States that have at least one full-time staff member. While that may be, it probably doesn't begin to define the full scope of municipal and county parks in a country with more than 35,000 incorporated and unincorporated places.
Consider Pennsylvania. Using something close to the NRPA's criteria of one full-time staff member, the Keystone State can boast 29 county agencies and 214 municipal agencies, according to Vanyla Tierney of the state Department of Conservation and Natural Resources. In addition, however, there are 736 park and recreation boards in the state that provide what Tierney calls "a minimal amount of recreation services." Pennsylvania has around 2,600 incorporated and unincorporated places, most of which (according to our count of Lehigh and Northampton counties) have some park space set aside that includes Tierney's "minimal amount" of active recreational components (a playground or field).
According to our five-county tally, baseball and softball diamonds still dominate the public-rec scene, with recreation departments maintaining an average of 7.5 diamonds (about six per incorporated place). On average, each incorporated place could boast approximately three-quarters of an outdoor public pool.
Nonprofit Recreation
The YMCA of the USA has 2,410 branch locations, of which 1,800 are buildings that include residences, teen centers and theaters. An estimated 1,500 have recreational components such as gymnasiums, weight rooms and swimming pools, but the YMCA of the USA has no idea how many. Meanwhile, the YWCA of the USA has 313 locations, although sometimes YWCAs share space with local YMCAs. Kay Logan, who works in the YWCA's membership department, estimates that between 230 and 250 have recreational components - but likewise says the YWCA doesn't keep tabs on its facilities. (For what it's worth, the International Health, Racquet and Sportsclub Association estimates that 900 Ys have "hub facilities with fitness centers," according to Bill Howland, IHRSA's director of public relations and research.)
Other nonprofit entities are similarly blasé about their record-keeping. For example, the Jewish Community Centers Association claims a membership of 275 facilities in the United States and Canada. Pressed for a tally of only American centers, the JCC says there are 206 - but Steve Becker, the organization's HPER director, says the number is really around 250, about half of which have recreational facilities.
If you're hoping to learn the number of hospital-affiliated wellness centers, take a seat in the Medical Fitness Association's sumptuous waiting room. The MFA will only say that there are "more than 1,000" of such facilities. Corporate fitness centers. The Association for Worksite Health Promotion won't even hazard a guess. The AWHP's Kim Foster says the organization claims 1,000 members, "but that's just the tip of the iceberg."
For-Profit Facilities
IHRSA sets the number of for-profit fitness centers at 16,983 - but don't take that number to the bank. The club association has contracted with American Business Information Inc. on a semiannual basis to add up the number of businesses listed in the combined Yellow Pages - and it doesn't ask ABI to weed out questionable entries. To give you an idea of what such a plan can wrought, our initial Yellow Pages search for Lehigh-Northampton counties netted 33 businesses that included a Bally Total Fitness toll-free number, five martial-arts studios, a sporting-goods store, a personal trainer, a weight-loss center, an Herbalife distributor, an indoor soccer center that hasn't answered four months' worth of phone calls and E-mails, a "youth fitness center" that is actually a facility housing a boxing ring, a massage center and a clinic that serves the needs of learning- and developmentally disabled children. (For those who are counting, that leaves 19 "health clubs and gymnasiums.")
"It's imprecise," concedes IHRSA's Howland. "All we try to do is to ask the question the same way every time, so it serves as a barometer on whether the number is going up or down."
Asked for a more precise estimate than the 16,983 that IHRSA publicizes, Howland says, "You could probably knock 500 to 1,000 off that figure, but I really don't know." Knocking as many as 7,000 off might render a truer estimate. The problem goes beyond martial-arts studios, which are lumped by the U.S. government under the same business designation, SIC Code 7991, as health clubs. Also included in IHRSA's tally are some YMCAs, JCCs and municipal recreation centers (we ran a secondary Lehigh-Northampton search for health clubs and gyms on a different Web site and came up with one community center, one YMCA and one VFW Post). "Businesses are not prohibited from listing themselves under primary and secondary classifications for traffic-generating purposes," warns Howland - but at the same time, he adds, there are some who argue that there are plenty of actual health clubs that for whatever reason don't list themselves in the Yellow Pages.
As to what comprises a health club, the answer (aside from fitness equipment and an aerobics room) is racquetball (one court per club in our five-county study) and, to a lesser degree, tennis (one court per club in the Nebraska and Pennsylvania counties, none in the southern California and North Carolina counties). About 20 percent of clubs in the five counties had a basketball gym, and 25 percent had an indoor pool (21 percent) or outdoor pool (4 percent, all in Riverside County). Our pool numbers may or may not square with figures compiled by Duluth, Ga.-based PK Data, which estimated in a 1999 study that 37 percent of health clubs had indoor pools and 22 percent had outdoor pools. A closer look at the PK Data study, however, reveals that the firm started with IHRSA's health club total (13,800 in 1998), meaning that their total includes some (but not all) pools at municipal centers and YMCAs.
Other for-profit businesses, such as ice and in-line rinks, indoor soccer centers and basketball/volleyball gyms, tend to show up in searches for "recreation centers," along with a variety of nonprofit recreation centers. However, there is very little information, nationally, about these facilities. (An exception is iceskate.com, which keeps somewhat close tabs on ice arenas across North America.)
For-profit waterparks fall under the auspices of the World Waterpark Association, which estimates the number in the United States at 950. The WWA's tally, however, includes municipal aquatics facilities, which it counts as for-profit ventures even when they're owned and operated by nonprofit entities such as cities. (For what it's worth, PK Data estimated the number of U.S. commercial pools at 231,825 in 1999 - a number that includes waterparks, health clubs, municipal parks and hospitals, but also apartments and condominiums, hotels and motels, and theme parks. The firm did not make separate figures available for each category.)
Pro Facilities
The trouble with counting facilities used by professional sports teams is that their ownership is a muddle. Some are built and operated by counties, some by cities, some by teams; some play on college campuses, and some share their facilities with any number of other pro, collegiate and high school teams. There are also civic centers and arenas in some communities that currently have no professional tenants. Nonetheless, see Table 9, which offers a count of 352 pro facilities, excluding college facilities leased to pro teams.
Military Installations
The five branches of the military maintain 211 bases in the United States, broken down as follows: Air Force 69, Army 60, Navy 56, Marine Corps 16, Coast Guard 10. Virtually all have extensive recreation and training facilities, both indoor and outdoor, for active-duty personnel, retired personnel living near the base and the extended Armed Forces family - spouses and children of active-duty personnel living temporarily overseas. The range of facilities extends from fitness centers and fitness trails to playgrounds, multipurpose fields, softball diamonds and pools. In addition, the Navy maintains floating fitness and recreational facilities (such as bowling alleys) on many of its ships, whose personnel must maintain fighting trim (and their sanity) during their six- and eight-month-long sojourns.
Conclusion
There are other ways to describe the size of the athletics, recreation and fitness industry. The Sporting Goods Manufacturers Association, for example, annually tallies sales of different types of equipment and apparel. Unfortunately, the SGMA only breaks down its data by sport for consumer sales, which represents the lion's share of the market for sporting goods. (See Table 10 for selected SGMA figures for 2000.)
Is this as good as it gets? For now, yes. As noted previously, the data we've collected should be used judiciously in combination with national estimates. Using the most conservative figures listed in each of the categories described here, as well as county data we collected, we'd estimate the number of U.S. weight rooms and fitness centers at about 54,000, baseball/softball diamonds at about 180,000, and commercial swimming pools at about 34,000. Making slightly broader assumptions, however, will yield different figures altogether - and, it should also be noted, the American athletic, recreation and fitness market, like America itself, is extremely fluid. What we found to be the case today will have changed a month from today.
Tread carefully, in other words. While this study may be grist for your mill, it's not bread.