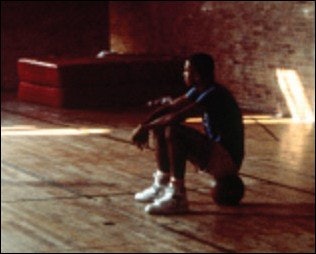 For 14 school days in November, the gymnasiums, sports fields, natatoriums and weight rooms at the three public high schools in Billings, Mont., stood abandoned - devoid of all activity during what is traditionally the busiest time of the year for interscholastic athletics.
Recalling those three weeks is still difficult for David Williams, executive director of activities for Billings Public Schools, who says a strike by the district's middle and high school teachers left deep scars in this community of 90,000 people. "It was the most difficult time of my professional life," he says wearily. "We pride ourselves on creating a positive atmosphere for kids, and then we had this conflict between adults that ended up hurting kids and taking those positive activities away from them. As an athletic director, you don't have any control over it. It's really painful."
During the first few months of the 2002-03 school year, districts in at least seven states (Illinois, Minnesota, Montana, Ohio, Pennsylvania, Rhode Island and Washington) experienced the pain of teachers strikes that cancelled all classes, extracurricular activities and athletic events at most of the affected schools.
In Billings, the strike disrupted the state's volleyball playoffs and prompted the Montana High School Association to move the Class AA state tournament from Billings West High School to Great Falls High School, located 250 miles to the northwest. "To force parents, kids and other coaches who aren't teachers to cross a picket line to go to a state tournament - I don't think anybody should have to do that," Williams says about the change-of-venue decision.
The Billings strike also wiped out the first week of winter sports competition for almost 600 student-athletes, forcing the boys' and girls' basketball teams at Skyview, West and Billings Senior high schools to forfeit 52 freshman, junior varsity and varsity games. A 16-team wrestling tournament and an eight-team swimming invitational were rescheduled at other venues.
"You can't ever make those games up. Once you forfeit, that's it," says Gordon Dault, principal and athletic director at Falls High School in International Falls, Minn., where a teachers strike in September resulted in the loss of 16 school days and several fall sporting events. "That's an experience these kids can't get back."
It's also an experience that athletic directors aren't too comfortable talking about. They must tread lightly during a strike, because typically a healthy percentage of a school's coaches are also teachers. But even after all the forfeited games, missed practices and mental and emotional anguish, it's still possible to pick up the pieces of a season in shambles.
Dault likes to think he already knew at least part of what to expect last fall when teachers in International Falls walked off the job for the second time in a decade. Back in 1992, during an 18-day strike, school board members attempted to salvage the fall sports seasons by bringing in volunteer coaches and scheduling events off campus - a move that led to teachers picketing games and putting undue pressure on student-athletes whose parents were also teachers in the district. "It made for some uncomfortable situations," Dault says. "So this time, the board decided there would be no activities. They felt that they had to cancel everything."
School district officials in Marysville, Wash., however, felt otherwise and agreed that the games should go on as planned. They came within 24 hours of soliciting about 100 replacement coaches in 26 middle and high school winter sports before a fledgling coaches union finally approved its first contract with the district.
Often, athletic administrators can take some necessary strike precautions early on. In Billings, for example, Williams contacted his colleagues at schools in other districts. "I talked with the ADs from all of the schools we were going to be involved with for winter sports, and they wanted to know if we were going to end our strike in time to have enough practices to be able to play," he says. "They wanted to know the forfeit procedures and get clearance to find other nonconference opponents."
Not all schools are as cooperative. In Ridgewood, N.J., where a teachers strike seemed inevitable last fall, football coaches at Ridgewood High School called future opponents, informed them of the pending strike and asked them to consider changing the dates of upcoming games in order to play them before the walkout. The other coaches refused. In the end, Ridgewood teachers didn't walk, but the school's athletic director nonetheless found himself caught in the middle of a labor dispute.
"Athletic directors have a responsibility, we think, to say to coaches, 'Listen, pal, this union helped you get the big salary as the football coach, so support the union,' " says Karen Joseph, a spokeswoman for the New Jersey Education Association who has seen ugly teachers' strikes in Hamilton in 2000 and in Middletown in 2001. (The Middletown strike led to 228 teachers being thrown in jail by order of the local school board after failing to return to their classrooms. Middletown South head football coach Steve Antonucci was among the first teachers put behind bars, two days after winning the state championship.)
"Problems occur when the coaches put their sports before their teaching jobs," Joseph adds. "Then the union says to the coach, 'So let me get this straight, you expect me to get you a raise as a teacher, but you also expect me to sanction your crossing the picket lines so you can play a game?' "
The finger pointing isn't confined to school officials, teachers and coaches. "I think there were some real hard feelings among athletes and their parents," Dault says about the International Falls strike. "They were pointing fingers at teachers and the school board for not settling their differences."
Some teams at Falls High struggled after returning to action. The football team was undefeated at the time teachers went on strike and then had to forfeit four games while practicing at an off-campus site with two coaches who were not teachers. The Broncos still made the state playoffs, but lost in the sectionals.
Members of the boys' and girls' cross country teams continued to run on their own during the strike, but the girls' swimming and diving team sat idle, since the only pool in International Falls is located inside the high school.
Meanwhile, in Billings, parents filed a court injunction to allow volleyball players to participate in the state playoffs - a strategy that backfired when opponents' coaches, exercising their right as outlined by a judge, refused to compete against Billings teams. Williams, who became the district's unwilling spokesman on the issue, took the fall. He advises school districts to appoint a strike manager or attorney to make any public statements, because the impact of those statements will linger.
"Even though the strike is over now, I think it's going to take a long time for everybody to heal," Williams says. "I've heard people say they'll never vote for another mill-levy increase for as long as they live."