Three steps to get the community involved in park maintenance planning.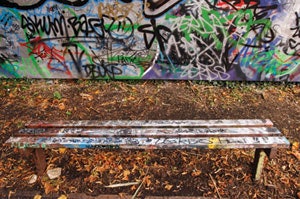 It's all your fault, they say. Everywhere residents turn, parks are in disrepair. Rodent holes pockmark the soccer fields. Graffiti covers rest-room and picnic shelter walls. Playground equipment is rusted and bent in some areas, completely inoperable in others.
After spending 25 years with Portland (Ore.) Parks & Recreation as a maintenance superintendent, Jim Carr can identify with administrators who are the focus of such finger-pointing and who are frustrated at having insufficient financial resources to respond to the criticism by repairing their parks. "Most park agencies are general fund bureaus competing with police and fire departments. So when there are budget cuts to be made, typically they're going to come from the park agencies," Carr says. "Meanwhile, the end user is saying, 'We're starting to see the deterioration of our fields and facilities.' "
But Carr, who now works as a parks consultant, also knows a way to turn the tables on the critics: Invite them to the table. "If you're telling end users, 'This is what we need and the only way we're going to get it is with more money,' the response is going to be a lot different than if you educate and empower them," he says. "Give them the ability to help you make a decision that will benefit them and the park agency."
In Portland, this involved three steps:
1. Education. Your constituents will never be able to fully grasp the depth of your department's maintenance plight if they don't have all the facts. "We created a sports users group made up of anyone using our fields," says Carr. "And we put the burden on them, in a sense, by saying, 'This is all the money we have and this is all we can do. If you want to enhance maintenance, we're going to have to come up with some alternative funding sources.' "
2. Trust. That kind of full disclosure helped engender among the sports users group a genuine confidence in the parks department. In fact, it was this group that, reacting to the obvious maintenance needs, saw fit to increase field permit fees. "Before, it would've been political suicide if a politician or parks director said, 'We're going to raise fees by $1 per child and $2 per adult,' " says Carr. "But we got the users involved and they made the recommendation to raise our fees by $5 per child and $10 per adult. We came up with an additional $140,000 to put toward field maintenance."
3. Activism. Both sides knew a more permanent solution would be needed to sufficiently restore a 10,000-acre parks system whose maintenance had been underfunded for at least six years. The sports users group again rose to the challenge, putting the lobbying influence of 25,000 youths - rather, their voting-age soccer moms and dads - behind a five-year, $50 million parks maintenance levy that passed in November 2002.
The levy's 2-1 margin of victory showed Carr that voters felt just as responsible for the upkeep of their city's parks as he did. "So often we, as parks people, neglect to promote the true cost of ownership," he says. "When you see that parks are in a less than desirable condition, how do you generate support to fix them? You create partnerships, and you create transparency that helps people see what needs to be done."