Engineer Ed Dougherty explains why his new Wavecam design will improve broadcast capabilities as well as generate revenue for sports teams.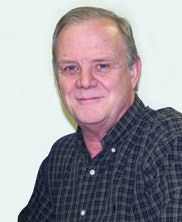 Ed Dougherty struggles with his cell phone and avoids ATMs, yet the Villanova-educated engineer (class of 1969) has done much to advance technology - particularly in the world of sports. He has inserted data-gathering impact sensors in football helmets, tackling dummies and boxing gloves. He didn't conceive Skycam, that camera suspended over football fields that affords TV audiences a bird's-eye view of the line of scrimmage, but Dougherty was integral in its development. And while he still considers Skycam "a cool thing," he has since designed and built his own version - the much smaller, permanently installed Wavecam, which Dougherty envisions helping professional teams, colleges and even high schools not only improve their broadcast capabilities, but their ability to generate revenue, too. Paul Steinbach asked him to explain.

Q: What differentiates your latest innovation from Skycam?
A: We don't have all the capabilities of Skycam, but we have a lot of plusses. The Skycam can basically move in a very large 3D space, as in a football stadium. You might call our device a point-to-point thing - we can go the whole length of the stadium, and the camera can skim inches from the ground or soar 100 feet in the air as it's moving back and forth. We cover a plane, whereas Skycam is covering a whole volume. That makes it sound like ours isn't as good, but we can actually put five of our cameras in a stadium, have all these incredible angles, and still be cheaper.

Q: Do multiple cameras complicate operation?
A: Eventually, we want to have one camera operator control all five cameras. He or she picks one camera to operate - flying, panning, tilting, zooming and focusing - and the other ones would have enough intelligence that they would know what he or she is looking at, and then adjust their own positions and camera angles accordingly, even the zoom and focus. One might focus on the ball, so you would have tight shots. Another is overhead, so you get the whole width of the field. We haven't done that yet, but it's on our drawing board.

Q: How can schools make money with Wavecam?
A: There's the selling of the video feed itself: "Here's our video, ESPN, put it streaming on the Internet, put it on national TV, whatever." But our system also has an upper trolley, a 10-foot-diameter platform that houses most of the electronics, and hanging from that are cables and the camera. It's basically a flying billboard, and at Villanova's basketball arena we have big Nike signs all over it. The third revenue stream sounds kind of weird, but it's pretty cool. You can go to our web site and say, "I went to the Villanova game on such and such a day and sat in such and such a section," and then we'll show you pictures and video that we took of that section and of you. Of course, if you want to buy the clips or pictures you can, or you can get a high-quality picture for free, but it might have a little Nike logo at the bottom. We're partners with the school, and that's part of the package.

Q: Is there big money in this for you?
A: We have investors and, of course, they are very interested in making a lot of return on the Wavecam, and I sure hope they do. My personal motivation is not money, though. It is the love of technology and the love of sports. Money hardly ever enters my mind.