Baylor University sees the opening of a 96,500-square-foot athletics center, and the new training facility for Texas A&M opens.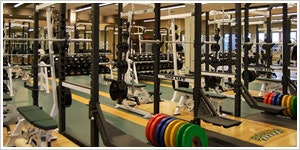 The Baylor University football program has beefed up its operations with the opening of the 96,500-square-foot Alwin O. and Dorothy Highers Athletics Complex and Simpson Athletics and Academic Center. The athletics center, flanked by two football practice fields, includes a football locker room, a strength and conditioning area, sports medicine suites, a hydrotherapy room, team meeting rooms and football staff offices. The academic center is available to all Baylor student-athletes. In addition to numerous other green design elements, the facility takes the place of a former city landfill and incorporates a complex underground system designed to mitigate the spread of methane gas. The $34 million complex was designed to visually connect to other buildings throughout campus, including an adjacent museum.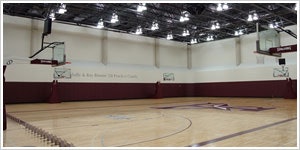 Texas A&M hopes its new state-of-the-art 68,000-square-foot basketball training and office facility will help attract new talent to campus. The $23 million Cox-McFerrin Center for Aggie Basketball, which opened in February and connects to the Aggies' Reed Arena, features a rotunda entrance leading to two 12,000-square-foot practice gyms, spacious locker rooms, players' lounges, coaches' offices, and training and video rooms.