Going green ought to be a natural step for any business with "health" in its name.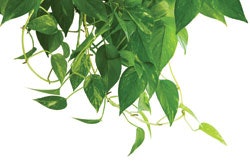 There was a time, just a couple of years ago, when health club operators were talking seriously about sustainability. Clubs began writing green mission statements, organizations developed relevant conferences (The Green Marketing Conference) and web sites (www.greenhealthclubs.org), and green consultants came out of the (sustainable) woodwork to help businesses become eco-friendly.
Then came the global economic meltdown, and going green immediately took a backseat to staying in the black. Take a trip around the web, and you can see the virtual trail of green health clubs run cold in the middle to latter part of 2008. To cite a few examples, six months after the last Green Marketing Conference (Dec. 3-4, 2008), the web site has not been updated; the last blog entry on www.greenhealthclubs.org was in October; and green consultants lauded in the media for their work with health clubs helped one or two clubs and then moved on to greener pastures.
One of those environmental consultants, Jill Buck, has had a long involvement with sustainability, having founded in 2002 the nonprofit Go Green Initiative, which brings environmental education to schools around the globe. In 2007, she worked with ClubSport in Pleasanton, Calif., one of five Leisure Sports Inc. clubs attempting to become green businesses. Asked about her impression of the health club industry's commitment to sustainability in the two years since, Buck says, "I can't speak for other clubs, because honestly I haven't worked with any since ClubSport. But I can make a great case for why they should be, and why the downturn in the economy is actually an opportunity to retain their members, reduce their costs and save some money by going green. Whether they are or not, I couldn't tell you."
Ralph Rajs, Leisure Sports' regional vice president of operations/wellness, was a panelist at a 2009 International Health, Racquet & Sportsclub Association convention seminar, Getting Started on "Going Green," as was Rudy Fabiano, president of Montclair, N.J.-based architecture firm Fabiano Designs. "Getting started" is an apt description because, as Fabiano notes, after several years of green initiatives and burgeoning interest in the green concept, no health clubs have pursued or attained LEED certification, or any other measurable method of determining sustainability. "Everybody can say they're green, but how green are they, really?" Fabiano asks.
The U.S. Green Building Council's registered project checklist, LEED for Existing Buildings: Operations & Maintenance (available at www.usgbc.org/DisplayPage.aspx?CMSPageID=221), gives points in six categories, quantifying what are largely commonsense objectives. Adrienne Spahr of Washington, D.C.-based Green Living Consulting, meanwhile, has her own checklist - as a group, environmental consultants are somewhat dismissive of LEED, given its cost - that spells out her audit's eight areas of focus. Some, like indoor environmental quality, energy efficiency, water efficiency and waste management, mirror the USGBC's list, while others aim for a more holistic approach, despite her semantic reservations.
"I hate to use the word 'holistic,' but it's the best word to describe it," Spahr says. "Health clubs should be healthy - it's a no-brainer."
And so, Spahr's audits of her first two D.C.-area club clients (Cycle Life USA and Vida Fitness) have included a look at the clubs' would-be green culture. How are staff members getting to and from work? Is the business itself promoting or incentivizing the use of alternative transportation? Do the clubs' green practices extend to community involvement, whereby they partner with other organizations that are promoting healthy, sustainable living? Are the clubs' mission statements posted on their web site and on the walls of the facility, so their commitment is communicated to the public, members and staff? Have the clubs told members and staff how to be green - so that, for example, corn-based "biodegradable" cups, which must be composted in order to biodegrade, don't end up in the trash?
As with any other type of facility audit, the first objective of an energy audit is to find the low-hanging fruit. A 12- to 18-month look at the utility bills can set benchmarks for usage, while a dumpster dive or two can help create a portrait of the club's existing recycling program. Simply swapping incandescent bulbs for compact fluorescents, or installing low-flow fixtures and motion sensors in restrooms can add up to big savings.
"People are in business to make money, and there are two ways to do that, drive revenues up or drive costs down," Buck says. "Though a lot of folks still think that going green costs more, I focus on how my clients can save money."
"Clubs have to find out where they are on the green spectrum and then start with the small things, like slowly changing out light bulbs and switching to green cleaning products," says Spahr. "How many paper towels do members use, and would it make sense to invest in hand dryers? 'Too expensive' is an eco-myth, because many green practices can save money."
Many methods of greening your business involve unsexy, back-of-the-house actions, such as purchasing carbon offsets on your utility bill, buying Energy Star washers and dryers, and scheduling your morning power-up routine to avoid peak-demand electricity rates. Other actions can achieve a noticeably greener workout environment, such as purchasing green cleaning supplies and more-efficient HVAC filters, cultivating indoor plants that are effective at removing toxins from the air and (in some cases) switching from a chlorine- to a salt-based water purification system.
Either way, going green - whether it leads to immediate savings or costs a little bit more up front - holds the promise of greater benefits down the road, especially if consumers continue the trend toward businesses that promote greater environmental consciousness.
"I'm working with a couple of club owners on some green design issues, and jointly the feeling is that this could be an amazing marketing opportunity," Fabiano says. "I think that, besides price, offering the healthiest building to work out in can be the overriding decision-making differentiator, given the way public awareness is going."