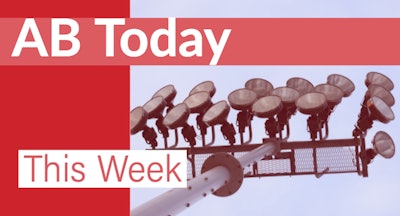 Happy Friday the 13th!
Here's a look at all of the stories that caught the attention of AB's editorial team this week:
The week was fraught with developments in the ongoing NCAA Basketball scandal. Two weeks after the FBI unveiled a major case of alleged corruption, a federal grand jury has requested documents relating to possible NCAA rules violations from Oklahoma State University. Top recruits are steering clear of Arizona and other schools dealing with federal bribery and fraud charges. Two top Adidas officials were arrested and are expected to be instrumental in developing the case. Meanwhile, the NCAA has created an internal task force in an attempt to "clean up college Basketball."
In other news...
Did we miss anything this week? Email us with news tips and story ideas: editors@athleticbusiness.com
Have a great weekend! And good luck out there...