Source: Gold Medal Products Co.
Gold Medal Products Co., the world's leading manufacturer and distributor of concession food equipment and supplies, is pleased to introduce Andy Shang as the company's Vice President of Engineering.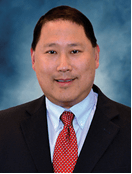 A dedicated engineering professional, Shang has nearly two decades of leadership roles within the manufacturing industry. Most recently, he served as Director of Quality and Engineering with Henny Penny, a manufacturer of foodservice equipment. At Gold Medal, he will lead, develop and direct the engineering and technical teams. With a disciplined approach to ensuring best practices, his responsibilities will include new product development, product engineering and quality processes.
"It's exciting to join a company with both a rich legacy of success and an extremely promising outlook for the future. I look forward to applying my knowledge and experience to help Gold Medal develop products and technology that will shape the concession foods industry," says Shang.
President Adam Browning welcomes Shang stating, "Throughout Andy's career, he has consistently delivered results. He brings fresh analytical insights and an energetic perspective into our engineering operations, which will fuel future innovations. We are fortunate to have Andy on the Gold Medal team."
About Gold Medal: Gold Medal is the global leader for concession equipment and supplies including: popcorn, cotton candy, Sno-Kones®, gourmet popcorn, fudge, nachos, funnel cakes and more. The privately-held, family-run company began in 1931 and now employs more than 500 people across 14 locations, including its manufacturing headquarters in Cincinnati, OH, with a worldwide distribution network. Count on Gold Medal to deliver snacks, smiles & success!