Source: Octane Fitness®
VANCOUVER, Wash., USA – June 6, 2017 – Nautilus, Inc. (NYSE: NLS), a leader in innovative fitness equipment, announced that Octane Fitness has added industry veteran Robert Lake as Director of Key Accounts for commercial direct sales in Europe, the Middle East and Africa (EMEA). In this role, Lake will manage multiple distributors in the region and grow Octane's key account and direct business.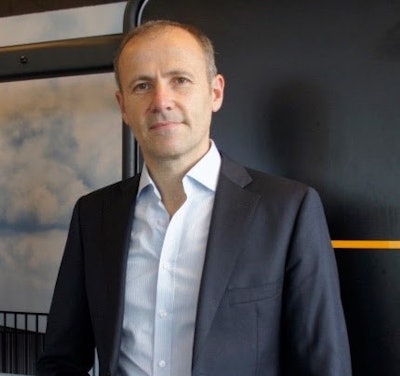 "With his wealth of international experience, Robert will be a tremendous asset to Octane Fitness, where he will further deepen our penetration and expand our presence with key accounts in the EMEA," noted Mark Lowder, vice president of international sales at Octane.
For the past five years, Lake was the regional director of global development in EMEA for Matrix Fitness, a brand of Johnson Health Tech Co., Ltd., where he managed key accounts including Virgin Active SA, Fitness 24/7, Jatomi, Fitness One and Viva Gym, among others. He grew business in developing markets, such as South Africa, Eastern Europe and Russia.
Previously, Lake spent seven years at Life Fitness as the manager of the distribution business in EMEA, leading all distributors and doubling the revenue in this category. He also worked with several key accounts, including Fitness First Middle East, Pure Jatomi, World Class Russia, Marriott, Hyatt, and many other vertical and commercial club chains.
"There is a massive growth opportunity in the EMEA for Octane's innovative products and unique programming that change the way people exercise and distinguish health clubs around the world," noted Lake.
Based in The Hague, Netherlands, Lake reports to Lowder and is an avid participant in CrossFit, HIIT, road cycling and stand-up paddle boarding. He studied marketing and business administration at Weymouth College in England.
Find Octane at www.Facebook.com/OctaneFitness. For more information, contact the company at 888-OCTANE4 (888-628-2634) or www.octanefitness.com.
About Nautilus, Inc.
Headquartered in Vancouver, Wash., Nautilus, Inc. (NYSE: NLS) is a global fitness solutions company that believes everyone deserves a fit and healthy life. With a brand portfolio including Bowflex®, Nautilus®, Octane Fitness®, Schwinn® and Universal®, Nautilus, Inc. develops innovative products to support healthy living through direct and retail channels as well as in commercial channels with Octane Fitness® products.