SOURCE: MSA Design
We have a philosophy at MSA Design. It's really simple. E V O L V E
Our new brand and logo reinforce that idea. Over the years we have committed ourselves to never be satisfied with what we are doing, or how we are doing things. We have a culture that is committed to learning. We have worked hard to become the industry leaders in key market areas. We have always focused on true collaboration with each other in our studio, but more importantly with our clients.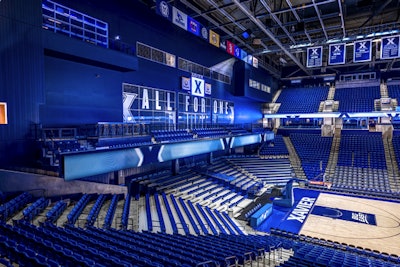 MSA Sport, started as a division of MSA Design in 1997, has become a recognized leader in the design of progressive athletic venues. Our holistic approach is focused on enhancing the player and the fan experience while crafting a unique brand identity for our clients. We take pride in incorporating novelty into the fan-experience facilities and integrating latest digital technology in the eye-catching main venues. Some of our recent clients include The Cincinnati Reds, Houston Astros, Miami Marlins, FC Cincinnati, The Ohio State University, Xavier University and Ohio University amongst others.
At MSA Design, our goals never waver. Our clients expect us to bring our 'A' game every day. We expect the same from ourselves and each other. We stay committed to our base, but continue to evolve. Our new brand reinforces our firms' founding focus on design, creativity, and innovation. Our mark emphasizes the straight forward simplicity in our process and the dynamic resolution of each and every project.
We Design. We Create. We Innovate. We are MSA Design. Visit our new website at www.msaarch.com.