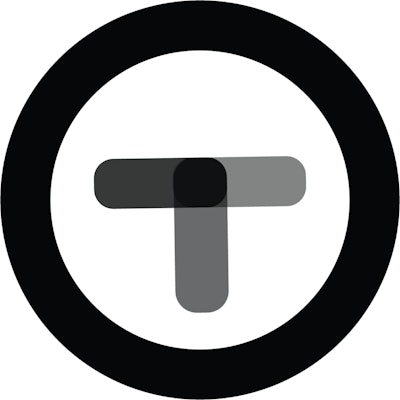 VANCOUVER, November 22nd, 2022 /CNW/ — TUT Fitness Group Inc. (TSXV: GYM) (OTC: GYMFF) (Frankfurt: 7PG) ("TUT"), a leader and provider of high-performance and affordable micro gyms, announced that on November 22, 2022, it signed its first major global ambassador agreement with Canadian sprinter, Andre De Grasse. The reigning Olympic champion in the men's 200m who anchored Canada's 4x100m team to a World Championship title earlier this year has medaled in each and every Olympic and World Championship final he's contested since 2015. De Grasse is incorporating the TUT Trainer™ 2.0 and TUT Rower™ 2.0, into his training regime in preparation for the 2024 Paris Olympics and will reinforce the company's mission to make functional fitness training available for everyone.
"The compact size, performance and versatility of the TUT Trainer is impressive," explained De Grasse. "I have never been a big fan of free weights so this allows me to get a lot of work done efficiently, from explosive movements to general strength and conditioning in less than 2 square feet of space. The first thing I noticed was how smooth the machine felt through the complete range of motion. The other thing I like is the TUT Trainer's portability and its light weight. I can take it anywhere, and the setup is quick and easy. The ability to do everything I do in the gym but in my hotel room when I am on the road; it's a game changer! The TUT Rower is challenging when I load it up with resistance. My Mom also recently started training with the TUT Trainer. I am happy she's using it because building muscle is very important, not just to boost performance but to prevent injury and eventual muscle loss as we age. I am looking forward to working with the TUT team, to make functional fitness training more convenient and affordable for everyone."
"We found the perfect brand ambassador in Andre," explained TUT Fitness CEO Rob Smith. "Andre's slight but powerful stature mirrors the design of our high performance and affordable micro gym products. The marketing campaign creative, and our partnership with Andre, including the content he will share through his social channels, will inspire anyone that is passionate about their fitness and elite athletes alike, to incorporate TUT products into their training. Andre's product feedback was instrumental in the development of the TUT Infinite 8™, a set of 8 foundational strength, power and movement exercises that are transferable to any sport."
Andre De Grasse's agent, Brian Levine, who facilitated the partnership commented: "We frequently get approached by companies that claim to have the latest and greatest training products and are looking for an endorsement from one of our clients. However, 99% of those conversations don't go anywhere. Obviously TUT is the exception. Rob and the leadership team he's assembled is top notch and they have a true point of difference in the marketplace. I am a big fan of supporting Canadian brands and admire TUT's commitment to making fitness training more affordable and accessible".
TUT TRAINER™ PRODUCT SPECS:
High performance micro gym (11.6 lbs./5kg)
Quick & easy set up 15 minutes
No power required
Footprint (<2 sq. ft.)
Portability – Train Anywhere
Complements any gym setting (commercial /at home)
Resistance load up to 200 lbs (90 kg)
Less than ½ the price of leading home gym brands
TUT Training App* (300 + exercises & OnDemand Workout Classes) [1]