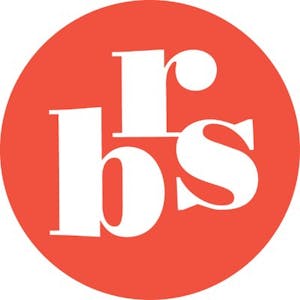 Barker Rinker Seacat Architecture revamped its website, brsarch.com.
Managing partner, Katie Barnes, frequently shares a lesson of meeting a client "where they are."
Katie was at a client workshop presenting the big picture design for a new recreation center. She was elaborating on all the design concept details—the open and welcoming façade, the use of natural light throughout the facility, the large lounge space designed to serve as the community's 'living room'— when abruptly the client pointed to something on the floor plan. "Yeah, yeah that all sounds great, but what does this mean? I see it all over the floorplans." He pointed to two lines on the floor plan, the architectural symbol for a door.
After telling this anecdote for years, it has become engrained into BRS's culture as a reminder to slow down, consider your audience, not make assumptions, and remove jargon. A client may not be where we are. We're passionate about our work and, as a result, love to go on tangents about design, the inspiration behind it, and how we're solving all the clients' problems, but sometimes that client's mind is consumed wondering what a symbol means before they can listen to anything else.
This lesson was the inspiration behind our new website. We want to be more than pretty pictures and high-minded design. We want to communicate honestly and transparently about what we do and who we are and to have a little fun along the way.
"Excuse me, uh, why do you have an outer space theme on your home page?"
Great question — Welcome to the BRSiverse, we are out of this world! We've been fortunate with 46 years of inspirational clients all over the United States (Europe too!), resulting in some spectacular projects that we are eager to share. As you 'scroll down' to earth and our collective community you will see some of our featured projects.
The biggest change you'll notice is a focus in what we do. On our old site, we listed 12 categories of all the different types of projects we had experience with including cultural, mixed-use, municipal, hospitality and education. For the last 15 years our focus has been on recreation and community design, and we wanted our new site to reflect that expertise. 
Keep reading on brsarch.com...
If you're not seeing the new site on a device, clear your browser cache/history and turn wifi off/on. If that doesn't work, a router restart will do it, as local networks sometimes cache websites.