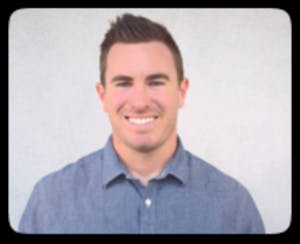 Styku announces the appointment of Joshua Dexheimer as its new VP of Product. 
Joshua "Dex" Dexheimer, PhD, CSCS, PES comes from Therabody where he was the Director of Healthcare Science and Innovation. He has previously owned companies within the health, fitness and sport performance space. He also spent seven years in academia as a professor conducting research and instructing undergraduate and graduate courses related to human phsiology testing technology. He has published peer-reviewed scientific papers and presented at regional, national and global conferences on topics related anthropometry and physical performance. Educationally, he holds a Bachelor's degree in Exercise Science from Point Loma Nazarene University, a Master's degree in Biokinesiology from University of Sourthern California, and a PhD in Health and Human Performance from Concordia University Chicago. He is also a Certified Strength and Conditioning Specialist and Performance Enhancement Specialist through the National Strength and Conditioning Association and National Academy of Sports Medicine. 
"Styku has a special passion and culture that I am excited to be a part of! Styku is on the cutting edge of data and technology and a leader in the space. I look forward to contributing to an amazing and collaborative team as well as to the future of innovating disruptive technology." -Joshua Dexheimer
About Styku
Founded in 2011, Styku is an LA-based digital fitness and health company driving preventative care with non-invasive health screening technology. Styku's patented software and scanning device is in over 1,450+ locations across 50+ countries and serves several verticals across the fitness, health and wellness spectrum. Learn more at Styku.com.