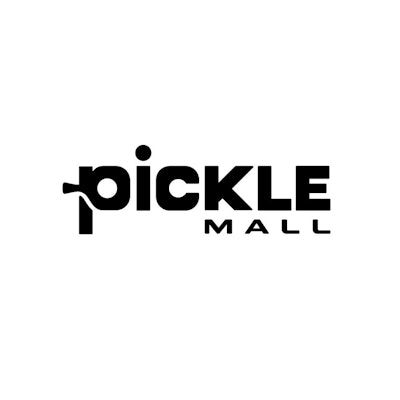 TEMPE, Ariz., May 24, 2023 /PRNewswire/ — Picklemall, an innovative modular indoor pickleball concept, will debut its first U.S. location in Tempe, Ariz., in July 2023.
The Arizona Mills location will be the first of dozens for the rapidly-expanding concept, which anticipates opening 50 nationwide locations in the next 24 months.
Led by CEO West Shaw and backed by pickleball enthusiast, billionaire financier and Major League Pickleball founder Steve Kuhn, Picklemall will pop up in several additional U.S. communities in the coming months, including Minneapolis, Chicago, Milwaukee, Austin, Dallas, San Antonio, Oklahoma City, Tulsa, Madison and Bentonville, Arkansas. 
Picklemall's ambitious expansion plan, combined with the tremendous capital backing of Kuhn and a roster of notable investors, aims to dramatically reduce game wait times while quickly increasing the standard for championship-style pickleball courts in the U.S.
Picklemall will be driven by technology to improve efficiency of the player experience. Available on Android and iOS in the coming months, Picklemall will launch an app to make scheduling a pickleball game, recording your performance and enhancing your skills as easy as possible.
Players will use the Picklemall app to reserve their court, set a playtime and unlock the door to the Picklemall experience. Inside the court, gameplay will be recorded by a camera, giving players the ability to watch, analyze and learn from their game footage in real time.
Picklemall will strictly focus on the reuse of existing indoor mall and strip mall properties, bringing new life into vacant spaces. Picklemall will provide convenience, climate control and consistent competition for amateur and professional pickleballers to take their game to the next level, no matter the season.
Pickleball is the fastest-growing sport in the U.S., experiencing 35% growth from August 2022 to March 2023, according to the Association of Pickleball Professionals. With demand outpacing current pickleball infrastructure growth, pickleball-obsessed players are consistently displaced and experience long wait times for a limited number of courts.
Once popular at retirement communities and with 55+ demographics, today 72% of avid pickleball players are between the ages of 18 and 44.
"Pickleball is truly the Benjamin Button of sports," Kuhn said. "Every year, the demographics for the sport get younger and younger. Pickleball has the opportunity to cross the barriers that divide us — age, race, class — to foster togetherness and spread joy to the communities in which Picklemall will reside. That starts with getting creative about location, and the future of pickleball is indoors."
Picklemall's facilities will be open to leagues, clinics, open play, tournaments and drop-in games. The Picklemall Pro Shop, available inside each Picklemall location, will feature Picklemall-branded merchandise and professional pickleball equipment from premier facility partner JOOLA USA. The facility will also include options for equipment rental.
To stay up to date on Picklemall's progress at Arizona Mills and the concept's rapid U.S. expansion, like the business on Instagram or visit www.thepicklemall.com.
About Picklemall 
We know firsthand the hunger, dedication, and love that pickleball players have for the game. That's why we've created a welcoming, high-quality indoor facility that offers a consistent and unparalleled experience for avid players across the nation. With best-in-class facilities featuring climate control, thoughtfully spaced courts, professional surfaces, and automated content capture at every court, we offer everything that serious competitive players and social rec regulars alike need to improve their skills, stay active, build community and have fun. To learn more, visit www.thepicklemall.com.