Abigail Watts-FitzGerald discusses her role as a go-to attorney for sports entities.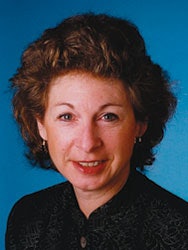 Though she gave up competitive swimming as a 5-foot, 2-inch teenager weighing 90 pounds "soaking wet," Abigail Watts-FitzGerald remains a powerful sports figure. As a partner at Hunton & Williams in Miami, she has served as general counsel to the Orange Bowl Committee for 19 years, handling everything from team hotel accommodations to sponsorship and media agreements. In that time, she has also responded to the Atlanta Olympic Organizing Committee's request to host the soccer quarterfinals of the 1996 Games in Miami, negotiated the construction and naming of a joint spring training facility in Miami for the Montreal Expos and St. Louis Cardinals, and assisted the South Florida Golf Foundation in staging annual PGA Tour events at the Doral Resort & Spa. Next month, the Super Bowl returns to Dolphin Stadium, marking the third time in nine years that the 54-year-old attorney has negotiated a stadium agreement on behalf of the NFL for its marquee event. Paul Steinbach asked Watts-FitzGerald to share some behind-the-scenes perspective.
Q: How did you wind up a go-to attorney for sports entities? A: It started because a lot of these sports-related entities are nonprofits. The Orange Bowl Committee, for example, came to my prior law firm and said, "We need somebody with corporate law as well as nonprofit experience." I was the only one who happened to have both.
Q: Are there legal considerations specific to nonprofits? A: The IRS is looking with a great deal more thoughtfulness at these events, and unrelated business income tax is a big concern for a lot of nonprofits. You have to be careful. You can have quote-unquote sponsors, but you can't provide them excess benefits that are deemed to be advertising. When you provide advertising or certain exclusivity rights to your sponsors, then it's deemed to be unrelated to your charitable purpose and you get hit with income tax.
Q: Do you ever feel fully prepared for a major sporting event? A: Fortunately, we're very good at getting a lot of things done ahead of time, but there are issues that come up. Last year, an Orange Bowl sponsor that wanted to do a circus theme showed up on game day with a truckload of monkeys and camels. We couldn't let them in. We've got 72,000 fans, marching bands and Air Force jets going by at the speed of sound. This is not a petting zoo environment, and we could not take the risk of somebody getting injured.
Q: How has the fan experience changed since the 1980s? A: The TV networks drive everything now. The Orange Bowl used to put on very elaborate halftime shows, which were broadcast. Now, there's actually less of that, because during halftime the networks would rather capture their TV audience by showing game highlights.
Q: Would your law colleagues trade places with you, given the chance? A: All the guys in the office are jealous, because it is a lot of fun.