Last Friday night, less than 10 weeks after Aplington-Parkersburg (Iowa) High School football coach Ed Thomas was gunned down by a former player, the Falcons swarmed onto the field that bears his name and defeated their northeastern Iowa neighbor Dike-New Hartford, 30-14. It was the first time in 35 years that Thomas wasn't on the sidelines, and ESPN was there to capture every play.
I've interviewed several people since I spoke with Thomas for April's cover story, but something the coach and athletic director said during our 40-minute conversation about A-P's recovery from a deadly 2008 tornado - which claimed Thomas' home, the school and its athletic facilities - has stuck with me: "One of the most valuable lessons our kids have learned is that if you see people in need, reach out and help them, because it's the right thing to do. That's a lesson you can't learn in school. And it's going to make them better parents and better members of a community. We're not going to face any greater adversity on Friday nights than what we've already been through."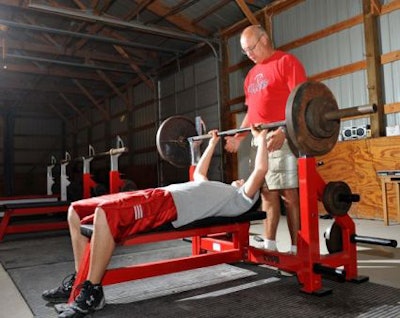 Thomas' words seem truer now than when we last spoke. Even though A-P secured a victory last weekend, winning football games will continue to be among the least of this small and tight-knit community's challenges.