When the San Diego Convention Center doors opened Thursday on the expo portion of the 2010 Athletic Business Conference & Expo, conference attendees accessed the largest gathering of athletics, fitness and recreation vendors that ABC has seen since 2008, and the fourth largest in the past 13 years.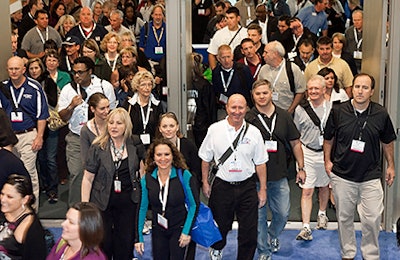 The 320 individual vendors represented an increase of 33 over last year's ABC show in Orlando, Fla., and the 67,400 gross square feet of booth space was up by 9,800 (or 98 10-foot-square booths). Those figures also trumped anything witnessed from 1998 through 2004, and they greatly exceeded the expectations of ABC exhibits director Adam O'Brien.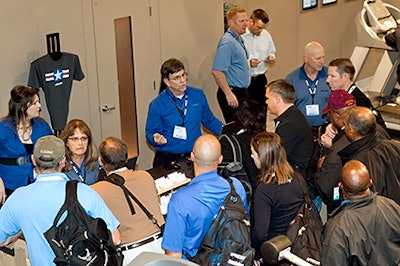 Photos by Brian Ebner
"I think it's partly the location and it's partly people being tired of a down economy and just saying, 'We have to do this to market our products,' " O'Brien says, adding, "I've never had as much of a late push. In years past, the push has come right after Labor Day. This year it was November, and people were coming out of the woodwork --'We have to get in.' We sold the last booth for this show the Friday before Thanksgiving at 5 p.m. The show literally sold out, which is great."