As the opening day of the 2011 Athletic Business Conference & Expo came to a close Thursday night, it was judged a clear success by all accounts - exhibitors, attendees and the ABC staff, including exhibits director Adam O'Brien.
"We're very happy with the attendance," says O'Brien. "We feel like the numbers are good, though we won't have official numbers for a few days. The attendees are happy; they're very happy with the seminars."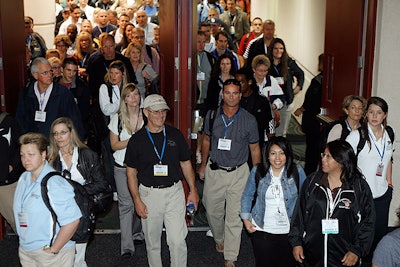 Photos by Brian Ebner/Optic Nerve
Tight budgets may have kept some attendees away from this year's conference, but for others, the current economy made attending that much more imperative. Attendees packed rooms for seminar tracks related to facility management and marketing, eager to bring home the knowledge they need to create not only a better customer experience but build a strong and successful facility staff.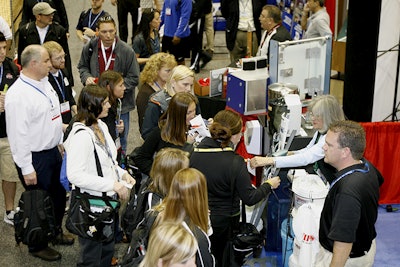 The trade show features 310 exhibitors, a slight decline from the 320 that attended last year's expo in San Diego, though conference organizers were heartened to see some new exhibitors along with ABC's longtime regulars. This representation of both recognized brands on which the industry was built as well as smaller innovators just starting out creates a range of resources and wealth of knowledge that set the ABC Expo apart from other trade shows. "All of the exhibitors are happy," adds O'Brien. "There's steady traffic throughout the show floor."