Longtime aquatics industry leader Joe Hunsaker, cofounder of Counsilman-Hunsaker & Associates, died March 11 at age 74, having battled multiple sclerosis since 1978 and more recently cancer.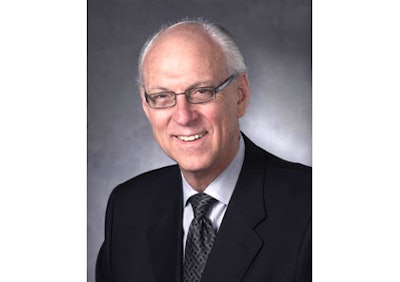 Hunsaker, who won an NCAA championship in the 200 individual medley as a University of Illinois junior, joined forces in 1970 with legendary former coach James "Doc" Counsilman to found Counsilman-Hunsaker & Associates, a consulting firm serving architects and owners in the creation of international-class swimming pools.
The firm's list of prestigious projects includes the 1996 Olympic Games, the 1994 Commonwealth Games, the 1994 World University Games and the 1998 Goodwill Games. Other projects include the University Of Limerick (Ireland), Stanford University, the University of Chicago, the University of Notre Dame, Ohio State University and the University of Georgia. Non-education facilities include The Pentagon, Nike World Campus and the Indianapolis Natatorium.
Hunsaker also served as a board member of the National Swimming Pool Foundation, the International Swimming Hall Of Fame and the Internationale Academie fur Baderbauten und Freizeit Hallen (Germany). He was a past president of the National Swim and Recreation Association and had served as chairman of the Public Pool Council of the National Spa and Pool Institute. His son, Scot, currently serves as Counsilman-Hunsaker president and NSPF treasurer.
"Joe was a great man and has left a broad legacy," says NSPF chief executive officer Tom Lachocki. "Part of that legacy is the organization we have the privilege to serve."